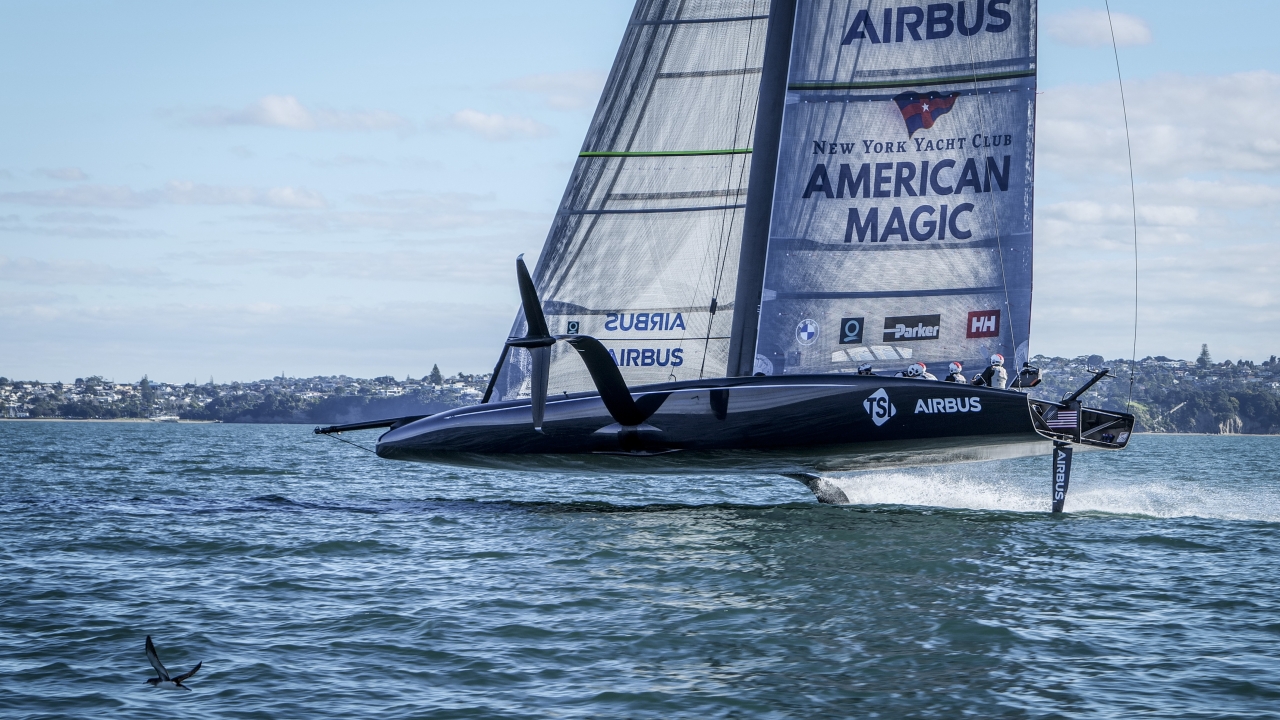 Photo: americascup.com
First America´s Cup team in water - American Magic hit the sea in Auckland
2020-07-28
Auto translate:
Covid-19 has been disturbing even for the Amercas's Cup and the teams participate.
New York Yacht Club AMERICAN MAGIC is the first team on place in Aukland.
The Prada Cup will start Jan-15 to Feb-22, 2021.
In this cup, the challenging teams compete over who can face New Zealand in the Americas Cup which takes place March 6-21, 2021.