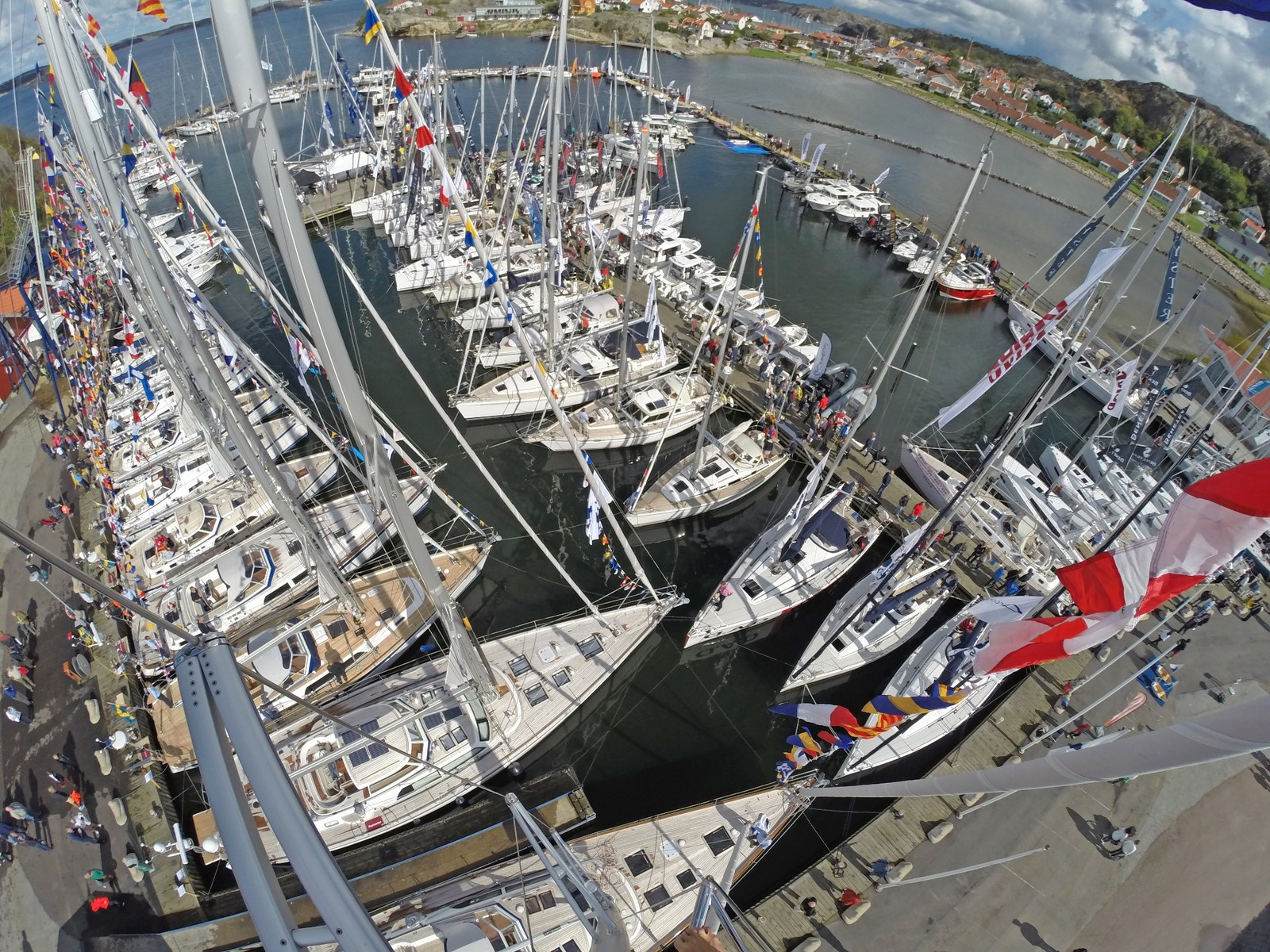 Photo: oppetvarv.se
Open Yard / Öppet Varv 2020
Ellös / Sweden
2020-08-21 - 2020-08-25
Hallberg-Rassyvägen 1
Position only approximate, not for directions
Auto translate:
Scandinavia's largest sail boat show
Even in the very differnt year 2020, Open Yard will be arranged. 2020 is the 27th year in a row for the Open Yard boat show in Ellös Orust. All boat manufacturers and boat dealers exhibitors are invited to show boats during this weekend. This is Scandinavia's largest sail boat show.
Open Yard has a concept which makes it possible to arrange the sailboat show with boats in the water and the production of the yachts, even 2020.

Open Yard is an important event for both visitors and exhibitors. Because of that we are extending our open days in the water to 21-25 of August 2020, and 21-23 August for yacht production. All within the framework for public health.
For obvious reasons, in regards to the world wide situation for covid-19, it does not come fully out like a normal year. Open Yard can only be visited after pre-booking through www.oppetvarv.com. Visitors will be offered to book a limited time so there are no more than 50 visitors at the same time on our docks and harbour. Thanks to a rolling schedule as much as over 1 000 interested people can visit Open Yard, spread over five days.

However, this requires a slim organization during opening hours with less exhibitiors, to make room for as many visitors as possible. This will still enable Open Yard to show boats from many different boat manufacturers both new and used in the water, as well as the boat production in the work shops, but not to have exhibitors with tents on the yard.
More than just a regular sail boat show
There will be many interesting boats exhibited to explore. We show both new and premium used boats. Open Yard is the only boat show where you can watch yachts being built.

Opening hours
Note! Pre-bookings only. Opening hours for boats in the water: 21-25 August 2020, from 10.00 am until 19:00. For yacht production: Friday 21 August 13.50-19.00, Saturday and Sunday from 10:00 to 19:00 is it also possible to see how the boats are built. Anyone who made a pre-appointment can follow a marked path through the yard. There will be many boats under construction in various stages inside the yard. At some stations at the yard the boat building is shown during the weekend. The vist to the yard is well worth the trip.