Presented by
---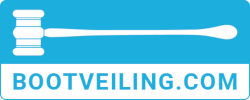 Jeroen Bolweg
BOOTVEILING.COM
Rubberstraat 9
1411 AL NAARDEN
Netherlands
Description
---
Auto translate:
EN
The asking price is the starting amount of the online auction. Bid along until October 25, 2021 at www.bootveiling.com
An original Wadddenkruiser. The boat is owned by this skipper since 1972. There has been done a lot to the boat in recent years including the windows are all aluminum profile. The mattresses are at the front in 2020 and rear 1x2020. The cushions in the saloon are replaced in 2021. The boat is very suitable for longer stays on board. 2021 new Victron inverter/charger and hot air heater.
The boat has some minor defects and there is engine oil leakage on the gasket of the oil water cooler which needs to be checked. The boat was last taken out of the water in 2019 for an antifouling treatment.
An ideal boat for long trips or stay at the dock.
Engine, electrics, water
Other:
Victron BMV 712 smart | Victron multi plus 24/3000/70 Solar panels 2 * 110W
NL
De vraagprijs is het startbedrag van de online veiling. Bied mee tot 25 oktober 2021 op www.bootveiling.com
Een orginele Wadddenkruiser.  De boot is sinds 1972 in eigendom van deze schipper.  Er is in de laatate jaren veel gedaan aan de boot  oa. de ramen zitten rondom in aluminium profiel. De matrassen zijn  voorin van 2020 en achter 1x2020. De kussens in salon zijn in 2021 vervangen. Het schip is zeer geschikt voor langer verblijf aan boord. 2021 nieuwe Victron omvormer/lader en hete lucht verwarming.
De boot heeft enkele kleine gebreken en er is motor olie lekkage op de pakking van de olie water koeler wat nagezien dient te worden.  De boot is in 2019 voor het laast uit het water gehaald voor een antifouling behandeling.
Een ideale boot voor lange trips of verblijf aanbord
Motor, electra, water
Overig:
vv Victron BMV 712 smart | Victron multi plus 24/3000/70 Zonnepanels 2 * 110W
DE
Die Preisvorstellung ist der Startbetrag der Online-Auktion. Bieten Sie bis zum 25. Oktober 2021 auf www.bootveiling.com
Ein originaler Wadddenkruiser. Das Boot ist seit 1972 im Besitz dieses Skippers. An dem Boot wurde in den letzten Jahren viel gemacht. Die Matratzen sind vorne in 2020 und hinten 1x2020. Die Kissen im Salon werden 2021 ersetzt. Das Schiff ist sehr gut für längere Aufenthalte an Bord geeignet. 2021 neuer Victron-Wechselrichter/Ladegerät und Warmluftheizung.
Das Boot hat einige kleinere Defekte und es gibt ein Motoröl-Leck an der Dichtung des Öl-Wasser-Kühlers, das überprüft werden muss. Das Boot wurde 2019 zum letzten Mal für eine Antifouling-Behandlung aus dem Wasser geholt.
Ein ideales Boot für lange Fahrten oder Aufenthalt an Bord
Motor, Elektrik, Wasser
Sonstiges:
Victron BMV 712 smart | Victron multi plus 24/3000/70 Solarmodule 2 * 110W
FR
Le prix demandé est le montant de départ de l'enchère en ligne. Enchérissez jusqu'au 25 octobre 2021 sur www.bootveiling.com.
Un Wadddenkruiser original. Le bateau appartient à ce skipper depuis 1972. Le bateau a subi de nombreuses transformations ces dernières années. Les matelas sont devant en 2020 et derrière en 1x2020. Les coussins du salon sont remplacés en 2021. Le navire est très adapté aux séjours prolongés à bord. 2021 nouvel onduleur/chargeur Victron et chauffage à air chaud.
Le bateau a quelques défauts mineurs et il y a une fuite d'huile moteur sur le joint du refroidisseur d'eau d'huile qui doit être vérifié. Le bateau était en 2019 pour la dernière fois hors de l'eau pour un traitement antifouling.
Un bateau idéal pour les longs voyages ou pour rester à bord.
Moteur, électricité, eau
Autre:
Victron BMV 712 smart | Victron multi plus 24/3000/70 Panneaux solaires 2 * 110W
Details
---
Position only approximate, not for directions
General information
Make:
Waddenkruiser
Model:
1180
Year:
1971
Condition:
Used
Engine
Engine type:
Inboard engine
Measurements
Length:
11.8 m (38.71 ft)
Beam:
3.7 m (12.14 ft)
Deep:
1.2 m (3.94 ft)