Presented by
---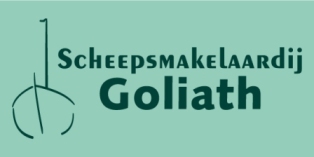 Sjoerd Kampen
Scheepsmakelaardij Goliath
Hendrik Bulthuisweg 2
8606 KB SNEEK
Netherlands
Description
---
Auto translate:
EN
Very nice van de Stadt 38 from woodcore came to us for sale. Simple but all essentials are present.
A beautiful van de Stadt 38 from Woodcore (own construction 1999-2001). Ship is simply equipped, yet all the essentials are present and of excellent quality (A-brands). The ship has a so-called owners version and is very suitable for large / longer sailing trips. A visit or appointment is definitely recommended. Please call me at +31653858418.
See you soon, Egbert van Dalsem.
General
Ballast: lead
Other:
This handsome 38 ft van de Stadt with tiller and lead keel is an excellent stable sailor.
Accommodation
Other:
Like everything else about this ship, simple but effective.
Engine, electrics, water
Water tank & material: x2
Fuel tank gauge: Gauge glass (must be replaced)
Other:
All the necessary items are present to get on the road. The engine has decent power and a recent Jet Truster
Rig and sails
Other:
Sails in good condition. The mainsail is from 1996 but in good condition. Beautiful Anderson 46 ST selftaling winches.
Equipment
Other:
Beautiful and spacious ship with large cockpit. Everything neat and tidy.
Safety
Other:
Life raft never used, will need to be inspected.
NL
Hele fraaie van de Stadt 38 van woodcore bij ons in de verkoop gekomen. Eenvoudig doch alle essentiële zaken zijn aanwezig.
Een mooie van de Stadt 38 van Woodcore (eigen bouw 1999-2001). Schip is eenvoudig uitgerust maar toch zijn alle essentiële zaken aanwezig en van een uitstekende kwaliteit (A-merken). Het schip heeft een z.g. eigenaars uitvoering en is zeer geschikt voor grote/langere zeil tochten. Een bezichtiging of afspraak maken is zeker aan te raden. Bel mij gerust op +31653858418.
Tot snel, Egbert van Dalsem.
Omdat de eigenaar niet meer in staat is om het schip zelf te onderhouden en er wel enige werkzaamheden noodzakelijk zijn, hebben wij met de eigenaar besloten om dit zeer ruime schip nu ( naar onze mening ) zeer scherp aan te bieden. Reden is: het schip Moet voor de winter verkocht!!!!!
U heeft dan ook voor nog géén 40 K een Wereld Schip, waar u inderdaad een Wereld reis mee zou kunnen maken. Dichterbij huis blijven mag en kan óók natuurlijk!!!!
Naar ons idee is dit schip voor deze prijs ( met enkele werkzaamheden ) nu echt een buitenkans !
Algemeen
Ballast: lood
Overig:
Deze knappe 38 ft van de Stadt met helmstok en loodenkiel is een uitstekende stabiele zeiler.
Accommodatie
Overig:
Zoals alles aan dit schip, eenvoudig maar doeltrefffend.
Motor, electra, water
Watertank & materiaal: x2
Brandstoftankmeter: Peilglas (moet vervangen worden)
Overig:
Alle benodigde zaken zijn aanwezig om op pad te gaan. De motor heeft een behoorlijk vermogen en een recente Jet Truster
Tuigage
Overig:
Zeilen in goede staat. Het grootzeil is welliswaar uit 1996 maar in een z.g.a.n. staat. Mooie Anderson 46 ST selftaling lieren.
Uitrusting
Overig:
Mooi en ruim schip met grote kuip. Alles netjes en verzorgd.
Veiligheid
Overig:
Reddingsvlot nooit gebruikt, zal wel gekeurd moeten worden.
DE
Zum Verkauf steht eine sehr schöne van de Stadt 38 von woodcore. Einfach, aber alles Wesentliche ist vorhanden.
Eine schöne van de Stadt 38 von Woodcore (Eigenbau 1999-2001). Das Schiff ist einfach ausgestattet, aber alles Wesentliche ist vorhanden und von ausgezeichneter Qualität (A-Marken). Das Schiff hat eine so genannte Eignerversion und eignet sich sehr gut für große/längere Segeltörns. Eine Besichtigung oder ein Termin wird unbedingt empfohlen. Bitte rufen Sie mich an unter +31653858418.
Bis bald, Egbert van Dalsem.
Allgemein
Ballast (kg): Führung
Sonstiges:
Diese hübsche 38 ft van de Stadt mit Pinne und Bleikiel ist ein ausgezeichneter stabiler Segler.
Innenausstattung
Sonstiges:
Wie alles andere an diesem Schiff, einfach, aber effektiv.
Motor, Elektrik, Wasser
Wassertank: x2
Kraftstoffmesser: Schauglas (muss ersetzt werden)
Sonstiges:
Alle notwendigen Utensilien sind vorhanden, um Sie auf die Straße zu bringen. Der Motor hat eine ordentliche Leistung und einen neuen Jet Truster
Besegelung & Rigg
Sonstiges:
Segel in gutem Zustand. Das Großsegel ist von 1996, aber in einem guten Zustand. Schöne Anderson 46 ST Selbstwinden.
Zubehören
Sonstiges:
Schönes und geräumiges Schiff mit großem Cockpit. Alles ordentlich und aufgeräumt.
Sicherheit
Sonstiges:
Die Rettungsinsel wurde nie benutzt und muss überprüft werden.
FR
Très beau van de Stadt 38 de woodcore est venu à nous pour la vente. Simple mais tous les éléments essentiels sont là.
Un beau van de Stadt 38 de Woodcore (construction personnelle 1999-2001). Le navire est équipé simplement, mais tous les éléments essentiels sont présents et d'excellente qualité (marques A). Le navire dispose d'une version dite "propriétaire" et convient parfaitement aux voyages à la voile de grande envergure et de longue durée. Une visite ou un rendez-vous est vivement recommandé. Veuillez m'appeler au +31653858418.
A bientôt, Egbert van Dalsem.
Général
Lest: plomb
Autre:
Ce beau van de Stadt de 38 pieds avec barre franche et quille en plomb est un excellent marin stable.
Aménagement
Autre:
Comme tout le reste sur ce navire, simple mais efficace.
Moteur, électricité, eau
Réservoir d'eau: x2
Compteur de carburant: Verre de jauge (doit être remplacé)
Autre:
Tous les éléments nécessaires sont là pour vous permettre de prendre la route. Le moteur a une puissance décente et un Jet Truster récent.
Gréement et voiles
Autre:
Voiles en bon état. La grand-voile est de 1996 mais en bon état. Magnifique Anderson 46 ST selftaling winches.
Equipement
Autre:
Beau et spacieux navire avec un grand cockpit. Tout est propre et bien rangé.
Sécurité
Autre:
Radeau de sauvetage jamais utilisé, devra être inspecté.
Details
---
Position only approximate, not for directions
General information
Make:
Van De Stadt
Model:
38
Year:
1999
Condition:
Used
Engine
Engine type:
Inboard engine
Measurements
Length:
11.65 m (38.22 ft)
Beam:
3.65 m (11.98 ft)
Deep:
1.5 m (4.92 ft)