Presented by
---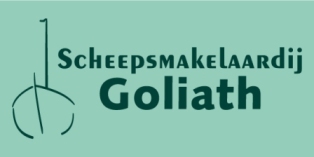 Sjoerd Kampen
Scheepsmakelaardij Goliath
Hendrik Bulthuisweg 2
8606 KB SNEEK
Netherlands
Description
---
Auto translate:
EN
skutsje
Skûtsje Hoop op Zegen was built in 1906 in Sneek and was restored in 1979 to a sailing ship with a saddle roof propeller. This has created more space inside and there is headroom up to the masthead. With its spacious cockpit, large seating area and open kitchen in the deckhouse, skûtsje Hoop op Zegen is a comfortably furnished flat-bottomed boat for 12 people.

For more sailing comfort, the skûtsje is equipped with a bow thruster.
Accommodation
Other: X
NL
skutsje
Skûtsje Hoop op Zegen is in 1906 gebouwd in Sneek en is in 1979 gerestaureerd tot zeilschip met zadeldakroef. Hierdoor is er binnen meer ruimte ontstaan en is er stahoogte tot de mastkoker. Met de ruime kuip, grote zithoek en open keuken in de roef is skûtsje Hoop op Zegen een comfortabel ingerichte platbodem voor 12 personen.

Voor meer vaarcomfort is het skûtsje voorzien van een boegschroef.
Accommodatie
Overig:
Alle slaapplaatsen zijn lang en breed. In de punt is zijn de 2 slaapplaatsen allebei  ca. 1.90 bij 1.25. Aan bakboord is de twijfelaar 2.00 bij 1.20 en aan stuurboord is het bed 2.00 bij 0.65. De 1e hut aan bakboord heeft een twijfelaar onder van 2 bij 1.15 en een kooi erboven van 2 bij 0.75. In de salon is er een slaapbank van 2 bij 0.67 aan stuurboord en een grote slaapbank aan bakboord voor 2 personen van 1.90 bij 0.85. 
De stahoogte in de salon bij de ingang is ca. 1.95 en loopt af naar ca. 1.80. De hut en toiletruimte is ca. 1.80 hoog. In de punt is de stahoogte ca. 1.20. 
DE
skutsje
Die Skûtsje Hoop op Zegen wurde 1906 in Sneek gebaut und 1979 zu einem Segelschiff mit Satteldach restauriert. Dadurch wurde mehr Platz im Inneren geschaffen und es gibt Kopffreiheit bis zur Mastspitze. Mit dem geräumigen Cockpit, der großen Sitzecke und der offenen Küche im Deckshaus ist die skûtsje Hoop op Zegen ein komfortabel ausgestattetes Plattbodenboot für 12 Personen.

Für mehr Segelkomfort ist die skûtsje mit einem Bugstrahlruder ausgestattet.
Innenausstattung
Sonstiges: X
FR
skutsje
Skûtsje Hoop op Zegen a été construit en 1906 à Sneek et a été restauré en 1979 pour devenir un voilier avec un toit en forme de selle. Cela a créé plus d'espace à l'intérieur et il y a de la hauteur jusqu'à la tête de mât. Avec son cockpit spacieux, son grand coin salon et sa cuisine ouverte dans le rouf, le skûtsje Hoop op Zegen est un bateau à fond plat confortablement équipé pour 12 personnes.

Pour plus de confort de navigation, le skûtsje est équipé d'un propulseur d'étrave.
Aménagement
Autre: X
Details
---
Position only approximate, not for directions
General information
Make:
Skutsje
Model:
16.50
Year:
1906
Condition:
Used
Engine
Engine type:
Inboard engine
Measurements
Length:
16.5 m (54.13 ft)
Beam:
3.6 m (11.81 ft)
Deep:
0.7 m (2.30 ft)