Presented by
---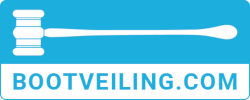 Jeroen Bolweg
BOOTVEILING.COM
Rubberstraat 9
1411 AL NAARDEN
Netherlands
Description
---
Auto translate:
EN
The asking price is the starting amount of the online auction. Bid along until November 29 at www.bootveiling.com.
The Shetland is a very nice powerboat with many small options.
Equipment
Other:
The trailer is not included.
NL
De vraagprijs is het startbedrag van de online veiling. Bied mee tot 29 November op www.bootveiling.com.
De Shetland is een zeer leuke motorboot met veel kleine opties.
Uitrusting
Overig:
De trailer wordt niet meegeleverd.
DE
Die Preisvorstellung ist der Startpreis der Online-Auktion. Bieten Sie bis zum 29. November unter www.bootveiling.com.
Die Shetland ist ein sehr schönes Motorboot mit vielen kleinen Optionen.
Zubehören
Sonstiges:
Der Anhänger ist nicht enthalten.
FR
Le prix demandé est le prix de départ de l'enchère en ligne. Enchérissez jusqu'au 29 novembre à www.bootveiling.com.
Le Shetland est un très beau bateau à moteur avec de nombreuses petites options.
Equipement
Autre:
La remorque n'est pas incluse.
Details
---
Position only approximate, not for directions
General information
Make:
Shetland
Model:
535
Year:
2012
Condition:
Used
Engine
Engine type:
Inboard engine
Measurements
Length:
6 m (19.69 ft)
Beam:
2.1 m (6.89 ft)
Deep:
0.8 m (2.62 ft)