Presented by
---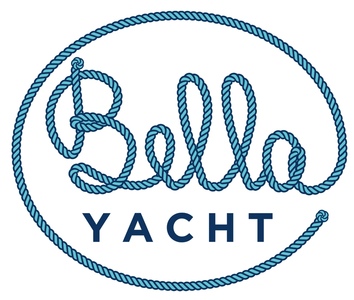 Mathieu Gueudin
Bella Yacht
22 Avenue Sainte Marguerite
06150 Cannes
France
Description
---
Auto translate:
EN
Sessa Marine C68 New Listing // March 2021

Fantastic Sessa Marine C 68 2016 from the famous Italian shipyard Sessa Marine with 3 cabins for 7 passengers with 1 crew cabin. This vessel was propelled at a top speed of 36 knots and a cruising speed of 28 knots. Private use exclusively. Ship as new, meticulously maintained, and very luxurious.

Assets:
2 1700 HP VOLVO PENTA engines
Joystick Command
Gyroscopic stabilizer
List of options on demand

SHIP'S CONDITION:
- Hull: excellent condition, no damaged elements, healthy hull in relation to age.
- Interior: excellent condition, all equipment is functional.
- Engines: excellent condition, maintained by recognized professionals.

Visible: France.


IT
Sessa Marine C68 Nuova quotazione // Marzo 2021

Fantastica Sessa Marine C 68 2016 del famoso cantiere italiano Sessa Marine con 3 cabine per 7 passeggeri con 1 cabina equipaggio. Questa nave è stata spinta ad una velocità massima di 36 nodi e una velocità di crociera di 28 nodi. Uso privato esclusivamente. Spedisci come nuovo, meticolosamente mantenuto e molto lussuoso.

asset:
2 motori VOLVO PENTA da 1700 CV
Comando Joystick
Stabilizzatore giroscopico
Lista di opzioni su richiesta

CONDIZIONI DELLA NAVE:
- Scafo: ottime condizioni, senza elementi danneggiati, scafo sano in relazione all'età.
- Interni: ottime condizioni, tutte le attrezzature sono funzionali.
- Motori: ottime condizioni, mantenuti da professionisti riconosciuti.

Visibile: Francia.


FR
Sessa Marine C68 Nouveau Listing // Mars 2021

Fantastique Sessa Marine C 68 de 2016 du célèbre chantier italien Sessa Marine disposant de 3 cabines pour 7 passagers avec 1 cabine crew. Ce navire se propulse à une vitesse de pointe de 36 noeuds et une vitesse de croisière de 28 noeuds. Usage privé exclusivement. Navire comme neuf, méticuleuseument entretenu, et très luxueux.

Atouts :
• 2 Moteurs VOLVO PENTA de 1700 HP
• Commande Joystick
• Stabilisateur gyroscopique
• Liste d'options sur demande

ÉTAT DU NAVIRE :
- Coque : excellent état, aucun élément endommagé, coque saine en rapport avec l'âge.
- Intérieur : excellent état, tous les équipements sont fonctionnels.
- Moteurs : excellent état, entretenus par des professionnels reconnus.

Visible : France.


DE
Sessa Marine C68 Neue Listing // März 2021

Fantastische Sessa Marine C 68 von 2016 von der berühmten italienischen Werft Sessa Marine mit 3 Kabinen für 7 Passagiere mit 1 Kabine crew. Dieses Schiff wird mit einer Höchstgeschwindigkeit von 36 Knoten und einer Reisegeschwindigkeit von 28 Knoten angetrieben. Private Nutzung ausschließlich. Schiff wie neu, akribisch gepflegt und sehr luxuriös.

Trümpfe:
• 2 1700 PS VOLVO PENTA Motoren
• Joystick-Steuerung
• Gyroskopische Stabilisatoren
• Liste der Optionen auf Anfrage

ZUSTAND DES SCHIFFES:
- Hülle: ausgezeichneten Zustand, keine beschädigten Elemente, gesunde Schale in Bezug auf das Alter.
- Interieur: ausgezeichneten Zustand, alle Geräte sind funktionsfähig.
- Motoren: ausgezeichneten Zustand, von anerkannten Fachleuten gewartet.

Sichtbar: Frankreich.


ES
Sessa Marine C68 Nueva Lista // Marzo 2021

Fantástico Sessa Marine C 68 2016 del famoso astillero italiano Sessa Marine con 3 cabinas para 7 pasajeros con 1 cabina de tripulación. Este buque fue propulsado a una velocidad máxima de 36 nudos y una velocidad de crucero de 28 nudos. Uso privado exclusivamente. Nave como nuevo, meticulosamente mantenido, y muy lujoso.

Activos:
2 motores VOLVO PENTA de 1700 HP
Comando Joystick
Estabilizador giroscópico
Lista de opciones bajo demanda

ESTADO DEL BARCO:
- Casco: excelente estado, sin elementos dañados, casco sano en relación con la edad.
- Interior: excelente estado, todo el equipo es funcional.
- Motores: excelente estado, mantenido por profesionales reconocidos.

Visible: Francia.


RU
Sessa Marine C68 Новый листинг // Март 2021

Фантастический Sessa Marine C 68 2016 от знаменитой итальянской верфи Sessa Marine с 3 каютами на 7 пассажиров с кабиной 1 экипажа. Это судно двигалось на скорости 36 узлов и крейсерской скорости 28 узлов. Частное использование исключительно. Корабль как новый, тщательно обслуживаемый, так и очень роскошный.

Активов:
2 двигателя VOLVO PENTA 1700 Л.С.
Командование Джойстик
Гироскопический стабилизатор
Список вариантов по запросу

СОСТОЯНИЕ СУДНА:
- Корпус: отличное состояние, без поврежденных элементов, здоровый корпус по отношению к возрасту.
- Интерьер: отличное состояние, все оборудование функциональное.
- Двигатели: отличное состояние, поддерживается признанными профессионалами.

Видимо: Франция.



Details
---
Position only approximate, not for directions
General information
Make:
Sessa Marine
Model:
SESSA C68
Year:
2016
Condition:
Used
Engine
Engine:
Volvo Penta D13, 1700 hp
Fuel type:
Diesel
Fuel tank:
3200 l (845.35 gal)
Measurements
Length:
19.24 m (63.12 ft)
Beam:
5.07 m (16.63 ft)
Deep:
1.6 m (5.25 ft)
Weight:
30000 kg (66,137.57 lb)