Presented by
---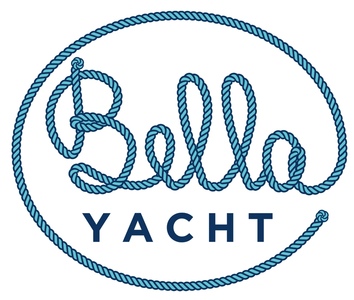 Mathieu Gueudin
Bella Yacht
22 Avenue Sainte Marguerite
06150 Cannes
France
Description
---
Auto translate:
EN
New Listing // March 2021

This incredible 2017 Series 6 Privilege preserved in a state close to new, released in 2018.
This catamaran has 3 cabins in suites that can accommodate 6 people 12 passengers with 1 separate crew quarter that can accommodate 3 members.

Assets:
2 160HP YANMAR 6BY3 engines
Tenderlif hydraulic platform
Ultra-complete Raymarine electronic pack
2 desalinizers
List of options on demand

SHIP'S CONDITION:
- Hull: excellent condition, no damaged elements, healthy hull.
- Interior: very good condition, all the equipment is functional.
- Engines: excellent condition, maintained by recognized professionals, no problems to report.

Any serious offer will be considered.

Visible: France. Possible worldwide delivery, financing assistance and insurance.


IT
Nuova inserzione // Marzo 2021

Questo incredibile privilegio della serie 6 2017 conservato in uno stato vicino al nuovo, rilasciato nel 2018.
Questo catamarano ha 3 cabine in suite che possono ospitare 6 persone 12 passeggeri con 1 quartiere dell'equipaggio separato che può ospitare 3 membri.

asset:
2 motori YANMAR 6BY3 da 160 HP
Piattaforma idraulica Tenderlif
Pacchetto elettronico Raymarine ultra completo
2 desalinizzatori
Lista di opzioni su richiesta

CONDIZIONI DELLA NAVE:
- Scafo: ottime condizioni, senza elementi danneggiati, scafo sano.
- Interno: ottime condizioni, tutte le attrezzature sono funzionali.
- Motori: ottime condizioni, mantenute da professionisti riconosciuti, nessun problema da segnalare.

Qualsiasi offerta seria sarà presa in considerazione.

Visibile: Francia. Possibile consegna in tutto il mondo, assistenza finanziaria e assicurazione.


FR
New Listing // March 2021

Cet incroyable Privilège Série 6 de 2017 conservé dans un état proche du neuf, mis à l'eau en 2018.
Ce catamaran dispose de 3 cabines en suite pouvant acceuillir 6 personnes 12 passagers avec 1 quartier équipage séparé pouvant acceuillir 3 membres.

Atouts :
• 2 Moteurs YANMAR 6BY3 de 160HP
• Plateforme hydraulique Tenderlif
• Pack électronique Raymarine ultra complet
• 2 déssalinisateurs
• Liste d'options sur demande

ÉTAT DU NAVIRE :
- Coque : excellent état, aucun élément endommagé, coque saine.
- Intérieur : très bon état, tous les équipements sont fonctionnels.
- Moteurs : excellent état, entretenus par des professionnels reconnus, aucun problème à signaler.

Toute offre sérieuse sera considérée.

Visible : France. Livraison possible dans le monde entier, aide au financement et assurance.


DE
New Listing // March 2021

Dieses unglaubliche Privileg Serie 6 von 2017 in einem Zustand in der Nähe des Neuen gehalten, in Wasser im Jahr 2018.
Dieser Katamaran verfügt über 3 Suite-Kabinen für 6 Personen 12 Passagiere mit 1 separaten Besatzungsbezirken, die 3 Mitglieder aufnehmen können.

Trümpfe:
• 2 MOTOREN YANMAR 6BY3 von 160HP
• Hydraulische Plattform Tenderlif
• Ultra-komplettes Raymarine-Elektronikpaket
• 2 Entsalzungsgeräte
• Liste der Optionen auf Anfrage

ZUSTAND DES SCHIFFES:
- Hülle: ausgezeichneten Zustand, keine beschädigten Elemente, gesunde Hülle.
- Interieur: sehr guter Zustand, alle Geräte sind funktionsfähig.
- Motoren: ausgezeichneten Zustand, von anerkannten Fachleuten gewartet, keine Probleme zu melden.

Jedes ernsthafte Angebot wird in Betracht gezogen.

Sichtbar: Frankreich. Lieferung in der ganzen Welt möglich, Hilfe bei der Finanzierung und Versicherung.


ES
Nuevo listado // Marzo 2021

Este increíble 2017 Serie 6 Privilege conservado en un estado cercano a nuevo, lanzado en 2018.
Este catamarán tiene 3 cabinas en suites con capacidad para 6 personas y 12 pasajeros con 1 cuarto de tripulación separado con capacidad para 3 miembros.

Activos:
2 motores YANMAR 6BY3 de 160CV
Plataforma hidráulica Tenderlif
Paquete electrónico Raymarine ultracompletar
2 desalinizadores
Lista de opciones bajo demanda

ESTADO DEL BARCO:
- Casco: excelente estado, sin elementos dañados, casco sano.
- Interior: muy buen estado, todo el equipo es funcional.
- Motores: excelente estado, mantenido por profesionales reconocidos, sin problemas para informar.

Se considerará cualquier oferta seria.

Visible: Francia. Posible entrega en todo el mundo, asistencia financiera y seguros.


RU
Новый листинг // Март 2021

Этот невероятный 2017 Серия 6 Привилегия сохранена в состоянии, близком к новому, выпущен в 2018 году.
Этот катамаран имеет 3 каюты в люксах, которые могут вместить 6 человек 12 пассажиров с 1 отдельный квартал экипажа, который может вместить 3 членов.

Активов:
2 двигателя YANMAR 6BY3 160HP
Гидравлическая платформа Tenderlif
Ультра-полный электронный пакет Raymarine
2 опреснителя
Список вариантов по запросу

СОСТОЯНИЕ СУДНА:
- Корпус: отличное состояние, без поврежденных элементов, здоровый корпус.
- Интерьер: очень хорошее состояние, все оборудование функциональное.
- Двигатели: отличное состояние, поддерживается признанными профессионалами, никаких проблем с отчетом.

Любое серьезное предложение будет рассмотрено.

Видимо: Франция. Возможная всемирная доставка, финансовая помощь и страхование.



Details
---
Position only approximate, not for directions
General information
Make:
Privilège
Model:
Serie 6
Year:
2017
Condition:
Used
Engine
Engine:
Yanmar 6BY3, 160 hp
Fuel type:
Diesel
Fuel tank:
2000 l (528.35 gal)
Measurements
Length:
19.5 m (63.98 ft)
Beam:
9.2 m (30.18 ft)
Deep:
1.8 m (5.91 ft)
Weight:
28300 kg (62,389.77 lb)