Presented by
---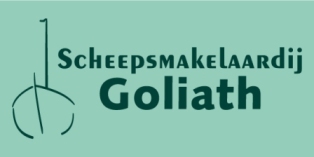 Sjoerd Kampen
Scheepsmakelaardij Goliath
Hendrik Bulthuisweg 2
8606 KB SNEEK
Netherlands
Description
---
Auto translate:
EN
This sailing beauty is now for sale. Brandaen is a steel Cutter built in 1980 in Brightingsea to the lines of the racing smack(blow) Ellen and the lines of a Skellinger.She was designed by R. Watts. The hull was built at the ARMA Marine Shipyard in Brightingsea, Essex. In 1987 the hull was found by the current owners and built over a number of years to the condition she is in today. Brandaen is a real eye-catcher. She is very fast, stable, and despite her size easily handled by 2 people which makes her very reliable and safe. In most cases she is faster than most modern yachts of the same size. In short, a pleasure to watch and to sail. Brandaen is not CVO obliged.
Accommodation
Material, colours: Classic wooden interior
Engine, electrics, water
Water tank gauge: Sounding glass
Fuel tank gauge: PEILGLAS
Rig and sails
Sailplan type: GAFFEL
Winches: BRONSONS IRON
Flying jib: 3 X
Other:
VOLBLED ENGLISH COTTERTUIG.
RVS MASTBANDS AND STAYING
Equipment
Outdoor cushions: 6 X
Sea rails, pushpit, pullpit: BULWARK+LINES OVER THE DECK
Safety
Watertight door: 2 X
NL
.
Deze zeilschoonheid is nu te koop. Brandaen is een stalen Cutter gebouwd in 1980 in Brightingsea naar de lijnen van de race smack. Ellen en de lijnen van een Skellinger.Ze is ontworpen door R. Watts. De romp is gebouwd op de ARMA Marine Scheepswerf in Brightingsea, Essex. In 1987 werd het casco gevonden door de huidige eigenaren en gedurende een aantal jaren gebouwd in de staat waarin ze zich nu bevindt. Brandaen is een echte eyecatcher. Ze is zeer snel, stabiel, en ondanks haar formaat makkelijk te hanteren door 2 personen wat haar heel betrouwbaar en veilig maakt. In de meeste gevallen is ze sneller dan de meeste moderne jachten van hetzelfde formaat. Kortom een lust voor het oog en te zeilen. Brandaen is niet CVO plichting . Nog meer info en foto's op brandaenforsale.nl
Accommodatie
Materiaal, kleuren: Klassiek houten interieur
Motor, electra, water
Watertankmeter: Peilglas
Brandstoftankmeter: PEILGLAS
Tuigage
Type tuigage: GAFFEL
Lieren: BRONZEN LIEREN
Kluiver: 3 X
Overig:
VOLBLOED ENGELS KOTTERTUIG.
RVS MASTBANDEN EN VERSTAGING
Uitrusting
Buitenkussens: 6 X
Zeerailing: VERSCHANSING+LIJNEN OVER HET DEK
Veiligheid
Waterdichte deur: 2 X
DE
Diese segelnde Schönheit ist jetzt zu verkaufen. Die Brandaen ist ein stählerner Kutter, der 1980 in Brightingsea nach dem Vorbild der Renn-Smack(blow) Ellen und den Linien einer Skellinger gebaut und von R. Watts entworfen wurde. Der Rumpf wurde in der ARMA Marine Shipyard in Brightingsea, Essex, gebaut. 1987 wurde der Rumpf von den jetzigen Eigentümern gefunden und über mehrere Jahre hinweg in den heutigen Zustand gebracht. Brandaen ist ein echter Blickfang. Sie ist sehr schnell, stabil und trotz ihrer Größe leicht von zwei Personen zu handhaben, was sie sehr zuverlässig und sicher macht. In den meisten Fällen ist sie schneller als die meisten modernen Yachten der gleichen Größe. Kurzum, es ist ein Vergnügen, sie zu beobachten und zu segeln. Brandaen ist nicht dem CVO verpflichtet.
Innenausstattung
Material, Farben: Klassisches Interieur aus Holz
Motor, Elektrik, Wasser
Wassertankanzeige: Sounding-Glas
Kraftstoffmesser: PEILGLAS
Besegelung & Rigg
Typ: GAFFEL
Winden: BRONNEN EISEN
Klüver: 3 X
Sonstiges:
VOLBLED ENGLISH COTTERTUIG.
RVS MASTBANDS AND STAYING
Zubehören
Außenkissen: 6 X
Seereling: SCHANZKLEID+LEINEN ÜBER DEM DECK
Sicherheit
Wasserdichte Tür: 2 X
FR
Cette merveille de la voile est maintenant à vendre. Brandaen est un cotre en acier construit en 1980 à Brightingsea selon les lignes de la course smack(blow) Ellen et les lignes d'un Skellinger. Il a été conçu par R. Watts. La coque a été construite au chantier naval ARMA Marine à Brightingsea, Essex. En 1987, la coque a été retrouvée par les propriétaires actuels et construite pendant plusieurs années dans l'état où elle se trouve aujourd'hui. Brandaen est un véritable accroche-regard. Il est très rapide, stable et, malgré sa taille, facile à manier par deux personnes, ce qui le rend très fiable et sûr. Dans la plupart des cas, il est plus rapide que la plupart des yachts modernes de la même taille. En bref, c'est un plaisir à regarder et à naviguer. Brandaen n'est pas obligé par le CVO.
Aménagement
Matériau, couleurs: Intérieur classique en bois
Moteur, électricité, eau
Jauge de réservoir d'eau: Verre Sondage
Compteur de carburant: PEILGLAS
Gréement et voiles
Type: GAFFEL
Winches: BRONSONS IRON
Artimon: 3 X
Autre:
VOLBLED ENGLISH COTTERTUIG.
RVS MASTBANDS ET SEJOUR
Equipement
Coussins extérieur: 6 X
Garde-corps, siège de proue: PAVILLON+LIGNES AU-DESSUS DU PONT
Sécurité
Porte étanche: 2 X
Details
---
Position only approximate, not for directions
General information
Make:
One Off
Model:
Pilot Cutter
Year:
1980
Condition:
Used
Engine
Engine type:
Inboard engine
Measurements
Length:
15.55 m (51.02 ft)
Beam:
4.58 m (15.03 ft)
Deep:
2.1 m (6.89 ft)