Presented by
---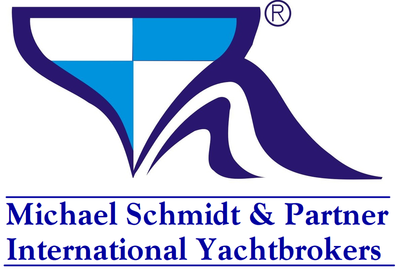 Jan Spengler
Michael Schmidt & Partner Yachthandels GmbH
Rübekamp 5
25421 Pinneberg
Germany
Description
---
Auto translate:
EN
With up to 12 personan in 5 cabins and an additional dinette usable as a double bunk, the 1310 Sedan is one of the largest yachts in the Nicols house river boat range. The salon is with 10sqm area and a height of over 2.00 meters with perfect all-round visibility the center of this spacious yacht. Each cabin has closet space and the two toilet rooms have a shower.

Exclusively on offer at Michael Schmidt & Partner. Central Agent! Detailed questions are welcome. Talk to us, we have visited this yacht for you.

Available from September 2022!

Staging and technical:
Water pressure pump, 2 Batteries, Gangway, Entry door, Shorepower connector, swimming ladder.

Domestic Facilities onboard:
Warm Water System, Waste Water Plant (240 l), 12V Outlets, 220V Outlets, 2 Electric Toilet.

Entertainment:
Radio AM/FM (mit USB, JVC), Hi-Fi.

Kitchen and appliances:
Freezer (Indesit), Galley (Doppelspüle), Burner (3-flammig, Gas), Refrigerator (Indesit).


IT
Con un massimo di 12 personen in 5 cabine e una dinette aggiuntiva utilizzabile come doppia cuccetta, la berlina 1310 è uno dei più grandi yacht della gamma di barche fluviali di casa Nicols. Il salone è con una superficie di 10 mq e un'altezza di oltre 2,00 metri con una perfetta visibilità a tutto tondo il centro di questo spazioso yacht. Ogni cabina ha spazio armadio e le due camere da bagno hanno una doccia.

In offerta esclusiva presso Michael Schmidt & Partner. Agente centrale! Domande dettagliate sono benvenute. Parla con noi, abbiamo visitato questo yacht per te.

Disponibile da settembre 2022!

Allestimento tecnico e di coperta:
Autoclave, 2 Batterie, Passerella, Porta ingresso, Presa 220V banchina, Scaletta da bagno.

Dotazioni domestiche di bordo:
Boiler, Impianto acque nere (240 l), Prese interne 12v, Prese interne 220v, 2 WC marino elettrico.

Intrattenimento:
Radio AM/FM (mit USB, JVC), Stereo.

Cucina ed elettrodomestici:
Congelatore (Indesit), Cucina (Doppelspüle), Fornello (3-flammig, Gas), Frigorifero interno (Indesit).


FR
Avec jusqu'à 12 personnes dans 5 cabines et une dinette supplémentaire utilisable comme double couchette, la berline 1310 est l'un des plus grands yachts de la gamme de bateaux fluviaux Nicols House. Le salon est avec une superficie de 10m² et une hauteur de plus de 2,00 mètres avec une visibilité parfaite tout autour du centre de ce yacht spacieux. Chaque cabine dispose d'un espace de rangement et les deux toilettes disposent d'une douche.

En exclusivité chez Michael Schmidt & Partner. Agent central! Les questions détaillées sont les bienvenues. Parlez-nous, nous avons visité ce yacht pour vous.

Disponible à partir de septembre 2022!

Equipement technique et de pont supérieur:
Eau sous pression, 2 Batteries, Passerelle, Porte latérale, Prise de quai, Echelle de bain.

Equipement domestique de bord:
Ballon d'eau chaude, Cuve à eaux noires (240 l), Prises interieures 12v, Prises interieures 220v, 2 Toilettes électriques.

Divertissements:
Radio AM/FM (mit USB, JVC), Hi-Fi.

Cuisine et appareils électromenagers:
Congélateur (Indesit), Cuisine (Doppelspüle), Cuisinière (3-flammig, Gas), Réfrigérateur intérieur (Indesit).


DE
Mit bis zu 12 personan in 5 Kabinen und einer zusätzlich als Doppelkoje nutzbaren Dinette ist die 1310 Sedan mit die größte Yacht in der Nicols Haus- Flußboot range. Der Salon ist mit 10qm Fläche und einer Höhe über 2,00 Meter bei perfekter Rundumsicht der Mittelpunkt dieser großzügigen Yacht. Jede Kabine verfügt über Schrankraum und die beiden WC-Räume verfügen über eine Dusche.

Exklusiv im Angebot bei Michael Schmidt & Partner. Central Agent! Detailfragen sind herzlich willkommen. Sprechen Sie uns an, wir haben diese Yacht für Sie besichtigt.

Verfügbar ab September 2022!

Deck und technische Ausrüstung:
Druckwasserpumpe, 2 Batterien, Gangway, Eingangstür, Landanschluß, Badeleiter.

Anlagen an Bord:
Warmwasserbereiter, Faekalientank (240 l), 12V Steckdose, 220V Steckdose, 2 elektrische Toilette.

Unterhaltung:
Radio AM/FM (mit USB, JVC), Stereoanlage.

Küchen-und Haushaltsgeräte:
Tiefkühlschrank (Indesit), Pantry (Doppelspüle), Herd (3-flammig, Gas), Kühlschrank (Indesit).


ES
Con hasta 12 personas en 5 cabinas y un comedor adicional utilizable como litera doble, el 1310 Sedan es uno de los yates más grandes de la gama de barcos fluviales nicols house. El salón es con un área de 10 metros cuadrados y una altura de más de 2,00 metros con perfecta visibilidad general del centro de este espacioso yate. Cada cabina tiene espacio de armario y los dos cuartos de baño tienen una ducha.

Oferta exclusiva en Michael Schmidt & Partner. ¡Agente Central! Las preguntas detalladas son bienvenidas. Hable con nosotros, hemos visitado este yate para usted.

¡Disponible a partir de septiembre de 2022!

Equipo técnico y de cubierta:
Bomba de agua dulce, 2 Baterías, Pasarela, Puerta de entrada, Toma de 220V para el puerto, Escalera de baño.

Enseres domesticos de abodo:
Calentador, Instalación aguas negras (240 l), Tomas de 12v, Enchufes de 220v, 2 WC marino eléctrico.

Entretenimiento:
Radio AM/FM (mit USB, JVC), Stereo.

Cocina y electrodomésticos:
Congelador (Indesit), Cocina (Doppelspüle), Fogón (3-flammig, Gas), Frigorífico (Indesit).


RU
С 12 персонами в 5 каютах и дополнительной столовой, используемой в качестве двухъярусной кровати, седан 1310 является одной из крупнейших яхт в линейке речных лодок Nicols house. Салон с площадью 10 кв.м. и высотой более 2,00 метров с идеальной круговой видимостью является центром этой просторной яхты. В каждой каюте есть шкаф, а в двух туалетных комнатах есть душ.

Эксклюзивно предлагается в Michael Schmidt & Partner. Центральный агент! Подробные вопросы приветствуются. Поговорите с нами, мы посетили эту яхту для вас.

Доступно с сентября 2022 года!

Техническое оснащение и оснащение палубы:
Автоклав, 2 аккумуляторы, сходни, Входная дверь, Прямая розетка от причала, Трап ванной.

Бытовое оснащение на борту:
котлом, Установка для сточных вод (240 l), Внутренние розетки 12v, Внутренние розетки 220v, 2 Электрический морской туалет.

Развлечения:
Radio AM/FM (mit USB, JVC), Привет-Fi.

Кухня и бытовые приборы:
морозильник (Indesit), Кухня (Doppelspüle), плитой (3-flammig, Gas), Внутренний холодильник (Indesit).



Details
---
Position only approximate, not for directions
General information
Make:
Nicol's Yacht
Model:
Nicols Sedan 1310
Year:
2009
Condition:
Used
Engine
Engine:
Volvo Penta, 40 hp
Fuel type:
Diesel
Fuel tank:
270 l (71.33 gal)
Measurements
Length:
13.1 m (42.98 ft)
Beam:
3.7 m (12.14 ft)
Deep:
0.85 m (2.79 ft)
Weight:
9700 kg (21,384.48 lb)