Presented by
---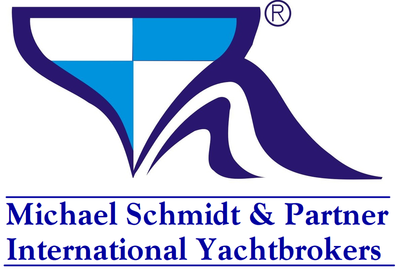 Jan Spengler
Michael Schmidt & Partner Yachthandels GmbH
Rübekamp 5
25421 Pinneberg
Germany
Description
---
Auto translate:
EN
The Nicols 1170 of the series « Sedan » is an ideal houseboat for families. It has four double cabins (two of them with an approximate height of 100 cm above the sleeping area) and two wet rooms to provide good comfort to a crew of eight people (four adults + four children).

Exclusively on offer at Michael Schmidt & Partner. Central Agent! Detailed questions are welcome. Talk to us, we have visited this yacht for you.

Available from September 2022!

Staging and technical:
swimming ladder.

Kitchen and appliances:
Freezer (Liebherr), Burner (3-flammig, Gas), Refrigerator (Liebherr).


IT
Il Nicols 1170 della serie «Sedan» è una casa galleggiante ideale per le famiglie. Dispone di quattro cabine doppie (due delle quali con un'altezza approssimativa di 100 cm sopra la zona notte) e due camere umide per offrire un buon comfort a un equipaggio di otto persone (quattro adulti + quattro bambini).

In offerta esclusiva presso Michael Schmidt & Partner. Agente centrale! Domande dettagliate sono benvenute. Parla con noi, abbiamo visitato questo yacht per te.

Disponibile da settembre 2022!

Allestimento tecnico e di coperta:
Scaletta da bagno.

Cucina ed elettrodomestici:
Congelatore (Liebherr), Fornello (3-flammig, Gas), Frigorifero interno (Liebherr).


FR
La Nicols 1170 de la série « Sedan » est une péniche idéale pour les familles. Il dispose de quatre cabines doubles (deux d'entre elles d'une hauteur approximative de 100 cm au-dessus de la zone de couchage) et de deux chambres humides pour offrir un bon confort à un équipage de huit personnes (quatre adultes + quatre enfants).

En exclusivité chez Michael Schmidt & Partner. Agent central! Les questions détaillées sont les bienvenues. Parlez-nous, nous avons visité ce yacht pour vous.

Disponible à partir de septembre 2022!

Equipement technique et de pont supérieur:
Echelle de bain.

Cuisine et appareils électromenagers:
Congélateur (Liebherr), Cuisinière (3-flammig, Gas), Réfrigérateur intérieur (Liebherr).


DE
Die Nicols 1170 der Reihe « Sedan » ist ein ideales Hausboot für Familien. Es hat vier Doppelkabinen (davon zwei mit einer ungefähren Höhe von 100 cm über der Schlafstelle) und zwei Nasszellen, um einer Crew von acht Personen (vier Erwachsene + vier Kinder) einen guten Komfort zu bieten.

Exklusiv im Angebot bei Michael Schmidt & Partner. Central Agent! Detailfragen sind herzlich willkommen. Sprechen Sie uns an, wir haben diese Yacht für Sie besichtigt.

Verfügbar ab September 2022!

Deck und technische Ausrüstung:
Badeleiter.

Küchen-und Haushaltsgeräte:
Tiefkühlschrank (Liebherr), Herd (3-flammig, Gas), Kühlschrank (Liebherr).


ES
El Nicols 1170 de la serie «Sedán» es una casa flotante ideal para familias. Cuenta con cuatro camarotes dobles (dos de ellos con una altura aproximada de 100 cm sobre la zona de noche) y dos habitaciones húmedas para proporcionar un buen confort a una tripulación de ocho personas (cuatro adultos + cuatro niños).

Oferta exclusiva en Michael Schmidt & Partner. ¡Agente Central! Las preguntas detalladas son bienvenidas. Hable con nosotros, hemos visitado este yate para usted.

¡Disponible a partir de septiembre de 2022!

Equipo técnico y de cubierta:
Escalera de baño.

Cocina y electrodomésticos:
Congelador (Liebherr), Fogón (3-flammig, Gas), Frigorífico (Liebherr).


RU
Nicols 1170 серии «Седан» является идеальным плавучим домом для семей. Он имеет четыре двухместные каюты (две из них с приблизительной высотой 100 см над спальной зоной) и две влажные комнаты, чтобы обеспечить хороший комфорт экипажу из восьми человек (четыре взрослых + четыре ребенка).

Эксклюзивно предлагается в Michael Schmidt & Partner. Центральный агент! Подробные вопросы приветствуются. Поговорите с нами, мы посетили эту яхту для вас.

Доступно с сентября 2022 года!

Техническое оснащение и оснащение палубы:
Трап ванной.

Кухня и бытовые приборы:
морозильник (Liebherr), плитой (3-flammig, Gas), Внутренний холодильник (Liebherr).



Details
---
Position only approximate, not for directions
General information
Make:
Nicol's Yacht
Model:
Nicols Sedan 1170
Year:
2008
Condition:
Used
Engine
Engine:
Volvo Penta MD2040, 40 hp
Fuel type:
Diesel
Fuel tank:
300 l (79.25 gal)
Measurements
Length:
11.45 m (37.57 ft)
Beam:
3.7 m (12.14 ft)
Deep:
0.85 m (2.79 ft)