Presented by
---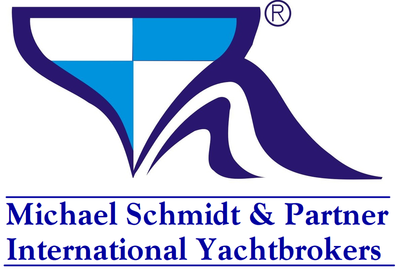 Jan Spengler
Michael Schmidt & Partner Yachthandels GmbH
Rübekamp 5
25421 Pinneberg
Germany
Description
---
Auto translate:
EN
The Nicols Sixto of the « Estivale » series was conceived in 2011. With its three spacious cabins, it is an ideal license-free houseboat for three couples or two couples with two children.
Our houseboats are maintained throughout the season and drained once in the winter to fully and thoroughly inspect the deck and hull and perform an antifouling.
The construction of the Nicols houseboats with polyester hull requires a very low maintenance budget. Their simple, practical and pragmatic construction, originally intended for rental, also contributes to these low maintenance costs.
As the owner, the boat must be drained every 3/4 years. The rest, as with the car, is regular maintenance: oil changes

Exclusively on offer at Michael Schmidt & Partner. Central Agent! Detailed questions are welcome. . Talk to us, we have visited this yacht for you.

Staging and technical:
Canvas Wing, Deck Shower, Shorepower connector, swimming ladder, cockpit table.

Domestic Facilities onboard:
2 Electric Toilet (Jabsco).

Entertainment:
2 Speakers, Radio AM/FM (mit DC und MP3), TV (Mobile).

Kitchen and appliances:
Galley (2 Spülbecken), Burner (4-flammig, Gas), Refrigerator (220l, Liebherr).


IT
Il Nicols Sixto della serie «Estivale» è stato concepito nel 2011. Con le sue tre spaziose cabine, è una casa galleggiante senza patente ideale per tre coppie o due coppie con due bambini.
Le nostre case galleggianti vengono mantenute per tutta la stagione e drenate una volta in inverno per ispezionare completamente e accuratamente il ponte e lo scafo ed eseguire un antivegetativa.
La costruzione delle case galleggianti Nicols con scafo in poliestere richiede un budget di manutenzione molto basso. La loro costruzione semplice, pratica e pragmatica, originariamente destinata al noleggio, contribuisce anche a questi bassi costi di manutenzione.
Come proprietario, la barca deve essere drenata ogni 3/4 anni. Il resto, come per l'auto, è manutenzione regolare: cambi d'olio

In offerta esclusiva presso Michael Schmidt & Partner. Agente centrale! Domande dettagliate sono benvenute. . Parla con noi, abbiamo visitato questo yacht per te.

Allestimento tecnico e di coperta:
Canvas Wing, Doccia esterna, Presa 220V banchina, Scaletta da bagno, Tavolo pozzetto.

Dotazioni domestiche di bordo:
2 WC marino elettrico (Jabsco).

Intrattenimento:
2 Altoparlanti, Radio AM/FM (mit DC und MP3), TV (Mobile).

Cucina ed elettrodomestici:
Cucina (2 Spülbecken), Fornello (4-flammig, Gas), Frigorifero interno (220l, Liebherr).


FR
Le Nicols Sixto de la série « Estivale » a été conçu en 2011. Avec ses trois cabines spacieuses, c'est une péniche idéale sans permis pour trois couples ou deux couples avec deux enfants.
Nos péniches sont entretenues tout au long de la saison et drainées une fois en hiver pour inspecter complètement et minutieusement le pont et la coque et effectuer un antifouling.
La construction des péniches Nicols avec coque en polyester nécessite un très faible budget d'entretien. Leur construction simple, pratique et pragmatique, initialement destinée à la location, contribue également à ces faibles coûts d'entretien.
En tant que propriétaire, le bateau doit être vidangé tous les 3/4 ans. Le reste, comme pour la voiture, est un entretien régulier : vidanges d'huile

En exclusivité chez Michael Schmidt & Partner. Agent central! Les questions détaillées sont les bienvenues. . Parlez-nous, nous avons visité ce yacht pour vous.

Equipement technique et de pont supérieur:
Taud de grand voile, Douche de cockpit, Prise de quai, Echelle de bain, table de cockpit.

Equipement domestique de bord:
2 Toilettes électriques (Jabsco).

Divertissements:
2 Haut-parleurs, Radio AM/FM (mit DC und MP3), TV (Mobile).

Cuisine et appareils électromenagers:
Cuisine (2 Spülbecken), Cuisinière (4-flammig, Gas), Réfrigérateur intérieur (220l, Liebherr).


DE
Das Nicols Sixto der Reihe « Estivale » wurde 2011 konzipiert. Mit seinen drei geräumigen Kabinen ist es ein ideales führerscheinfreies Hausboot für drei Paare oder zwei Paare mit zwei Kindern.
Unsere Hausboote werden über die gesamte Saison instandgehalten und einmal im Winter trockengelegt, um Deck und Rumpf vollständig und gründlich zu überprüfen und ein Antifouling vorzunehmen.
Die Konstruktion der Nicols-Hausboote mit Polyesterrumpf erfordert ein nur sehr geringes Wartungsbudget. Ihre einfache, praktische und pragmatische Bauweise, ursprünglich für die Vermietung bestimmt, trägt auch zu diesen niedrigen Wartungskosten bei.
Als Eigentümer muss das Boot alle 3/4 Jahre trockengelegt werden. Der Rest ist wie beim Auto eine regelmäßige Instandhaltung: Ölwechsel

Exklusiv im Angebot bei Michael Schmidt & Partner. Central Agent! Detailfragen sind herzlich willkommen. . Sprechen Sie uns an, wir haben diese Yacht für Sie besichtigt.

Deck und technische Ausrüstung:
Sonnensegel, Cockpitdusche, Landanschluß, Badeleiter, Cockpittisch.

Anlagen an Bord:
2 elektrische Toilette (Jabsco).

Unterhaltung:
2 Lautsprecher, Radio AM/FM (mit DC und MP3), TV (Mobile).

Küchen-und Haushaltsgeräte:
Pantry (2 Spülbecken), Herd (4-flammig, Gas), Kühlschrank (220l, Liebherr).


ES
El Nicols Sixto de la serie «Estivale» fue concebido en 2011. Con sus tres amplias cabañas, es una casa flotante ideal sin licencia para tres parejas o dos parejas con dos niños.
Nuestras casas flotantes se mantienen durante toda la temporada y se drenan una vez en el invierno para inspeccionar completa y exhaustivamente la cubierta y el casco y realizar un antifouling.
La construcción de las casas flotantes Nicols con casco de poliéster requiere un presupuesto de mantenimiento muy bajo. Su construcción simple, práctica y pragmática, originalmente destinada al alquiler, también contribuye a estos bajos costos de mantenimiento.
Como propietario, el barco debe drenarse cada 3/4 años. El resto, al igual que con el coche, es el mantenimiento regular: cambios de aceite

Oferta exclusiva en Michael Schmidt & Partner. ¡Agente Central! Las preguntas detalladas son bienvenidas. . Hable con nosotros, hemos visitado este yate para usted.

Equipo técnico y de cubierta:
Toldo practicable, Ducha externa, Toma de 220V para el puerto, Escalera de baño, mesa de bañera.

Enseres domesticos de abodo:
2 WC marino eléctrico (Jabsco).

Entretenimiento:
2 Altavoces, Radio AM/FM (mit DC und MP3), TV (Mobile).

Cocina y electrodomésticos:
Cocina (2 Spülbecken), Fogón (4-flammig, Gas), Frigorífico (220l, Liebherr).


RU
Николь Сиксто из серии «Estivale» был задуман в 2011 году. С его тремя просторными каютами, это идеальный безлицензный плавучий дом для трех пар или двух пар с двумя детьми.
Наши плавучие дома обслуживаются в течение всего сезона и осушаются один раз зимой, чтобы полностью и тщательно осмотреть палубу и корпус и выполнить противообрастание.
Конструкция плавучих домов Nicols с полиэфирным корпусом требует очень низкого бюджета на техническое обслуживание. Их простая, практичная и прагматичная конструкция, изначально предназначенная для аренды, также способствует этим низким затратам на техническое обслуживание.
Как владелец, лодка должна осушаться каждые 3/4 года. Остальное, как и в автомобиле, регулярное техническое обслуживание: подмека масла

Эксклюзивно предлагается в Michael Schmidt & Partner. Центральный агент! Подробные вопросы приветствуются. . Поговорите с нами, мы посетили эту яхту для вас.

Техническое оснащение и оснащение палубы:
Canvas Wing, внешняя душа, Прямая розетка от причала, Трап ванной, cockpit table.

Бытовое оснащение на борту:
2 Электрический морской туалет (Jabsco).

Развлечения:
2 динамиков, Radio AM/FM (mit DC und MP3), ТВ (Mobile).

Кухня и бытовые приборы:
Кухня (2 Spülbecken), плитой (4-flammig, Gas), Внутренний холодильник (220l, Liebherr).



Details
---
Position only approximate, not for directions
General information
Make:
Nicol's Yacht
Model:
Nicols Estivale Sixto
Year:
2012
Condition:
Used
Engine
Engine:
Nanni, 50 hp
Fuel type:
Diesel
Fuel tank:
270 l (71.33 gal)
Measurements
Length:
13.5 m (44.29 ft)
Beam:
3.8 m (12.47 ft)
Deep:
0.85 m (2.79 ft)
Weight:
10435 kg (23,004.85 lb)