Presented by
---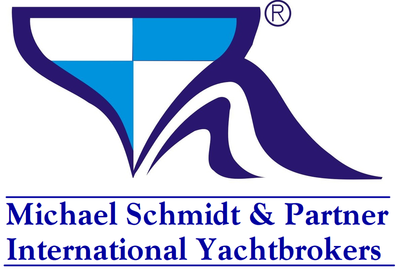 Jan Spengler
Michael Schmidt & Partner Yachthandels GmbH
Rübekamp 5
25421 Pinneberg
Germany
Description
---
Auto translate:
EN
The Nicols Octo of the «Estivale» series is equipped with four cabins, with two convertible beds. These beds can be used both as double beds and as two beds. Thus, this houseboat is ideal for four couples or two couples and four children.

The bright lounge offers a 360° panoramic view, and the kitchen has a complete equipment with:

Large fridge
Hot plate and oven
Flat screen + DVD
Radio, CD/MP3
Quay connection 220 V
The ground-level rear terrace offers patio furniture and a shade sail to have breakfast outdoors; the second helm, the bathing ladder and the outdoor shower are available just like the other models of the "Estivale" series.

Its bow thruster makes it easier to maneuver this beautiful boat with 13 meters 50 in length.

Exclusively on offer at Michael Schmidt & Partner. Central Agent! Detailed questions are welcome. Talk to us, we have visited this yacht for you.

Staging and technical:
Deck Shower, Shorepower connector, swimming ladder.

Domestic Facilities onboard:
220V Outlets (diverse), 2 Electric Toilet.

Entertainment:
2 Speakers, Radio AM/FM (mit CD, MP3), TV (Mobile).

Kitchen and appliances:
Galley (Doppelspüle), Burner (4-flammig, Gas), Refrigerator (220l).


IT
Il Nicols Octo della serie «Estivale» è dotato di quattro cabine, con due letti convertibili. Questi letti possono essere utilizzati sia come letti matrimoniali che come due letti. Pertanto, questa casa galleggiante è ideale per quattro coppie o due coppie e quattro bambini.

Il luminoso salone offre una vista panoramica a 360° e la cucina ha una dotazione completa con:

Grande frigorifero
Piastra elettrica e forno
Schermo piatto + DVD
Radio, CD/MP3
Attacco banchina 220 V
La terrazza posteriore al piano terra offre mobili da giardino e una vela ombreggiante per fare colazione all'aperto; il secondo timone, la scaletta da bagno e la doccia esterna sono disponibili proprio come gli altri modelli della serie "Estivale".

La sua elica di prua rende più facile manovrare questa bellissima barca con 13 metri e 50 di lunghezza.

In offerta esclusiva presso Michael Schmidt & Partner. Agente centrale! Domande dettagliate sono benvenute. Parla con noi, abbiamo visitato questo yacht per te.

Allestimento tecnico e di coperta:
Doccia esterna, Presa 220V banchina, Scaletta da bagno.

Dotazioni domestiche di bordo:
Prese interne 220v (diverse), 2 WC marino elettrico.

Intrattenimento:
2 Altoparlanti, Radio AM/FM (mit CD, MP3), TV (Mobile).

Cucina ed elettrodomestici:
Cucina (Doppelspüle), Fornello (4-flammig, Gas), Frigorifero interno (220l).


FR
Le Nicols Octo de la série « Estivale » est équipé de quatre cabines, avec deux lits convertibles. Ces lits peuvent être utilisés à la fois comme lits doubles et comme deux lits. Ainsi, cette péniche est idéale pour quatre couples ou deux couples et quatre enfants.

Le salon lumineux offre une vue panoramique à 360°, et la cuisine dispose d'un équipement complet avec:

Grand réfrigérateur
Plaque chauffante et four
Ecran plat + DVD
Radio, CD/MP3
Raccordement quai 220 V
La terrasse arrière au rez-de-chaussée offre des meubles de patio et une voile d'ombrage pour prendre le petit déjeuner à l'extérieur; la deuxième barre, l'échelle de bain et la douche extérieure sont disponibles tout comme les autres modèles de la série « Estivale ».

Son propulseur d'étrave facilite la manœuvre de ce magnifique bateau de 13 mètres 50 de long.

En exclusivité chez Michael Schmidt & Partner. Agent central! Les questions détaillées sont les bienvenues. Parlez-nous, nous avons visité ce yacht pour vous.

Equipement technique et de pont supérieur:
Douche de cockpit, Prise de quai, Echelle de bain.

Equipement domestique de bord:
Prises interieures 220v (diverse), 2 Toilettes électriques.

Divertissements:
2 Haut-parleurs, Radio AM/FM (mit CD, MP3), TV (Mobile).

Cuisine et appareils électromenagers:
Cuisine (Doppelspüle), Cuisinière (4-flammig, Gas), Réfrigérateur intérieur (220l).


DE
Das Nicols Octo der Reihe « Estivale » ist mit vier Kabinen ausgestattet, wobei zwei Umbaubetten haben. Diese Betten können sowohl als Doppelbetten als auch als zwei Betten genutzt werden. Somit ist dieses Hausboot ideal für vier Paare oder zwei Paare und vier Kinder.

Der helle Aufenthaltsraum bietet einen 360° Panoramablick, und die Küche hat eine komplette Ausstattung mit :

Großem Kühlschrank
Kochplatte und Backofen
Flachbildschirm + DVD
Radio, CD/MP3
Kaianschluss 220 V
Die ebenerdige hintere Terrasse bietet Terrassenmöbel und ein Sonnensegel, um im Freien zu frühstücken; der zweite Steuerstand, die Badeleiter und die Außendusche sind genau wie bei den anderen Modellen der Reihe "Estivale" vorhanden.

Sein Bugstrahlruder erleichtert das Manövrieren dieses schönen Bootes mit 13 Meter 50 Länge.

Exklusiv im Angebot bei Michael Schmidt & Partner. Central Agent! Detailfragen sind herzlich willkommen. Sprechen Sie uns an, wir haben diese Yacht für Sie besichtigt.

Deck und technische Ausrüstung:
Cockpitdusche, Landanschluß, Badeleiter.

Anlagen an Bord:
220V Steckdose (diverse), 2 elektrische Toilette.

Unterhaltung:
2 Lautsprecher, Radio AM/FM (mit CD, MP3), TV (Mobile).

Küchen-und Haushaltsgeräte:
Pantry (Doppelspüle), Herd (4-flammig, Gas), Kühlschrank (220l).


ES
El Nicols Octo de la serie «Estivale» está equipado con cuatro cabinas, con dos camas convertibles. Estas camas se pueden utilizar tanto como camas dobles como como dos camas. Por lo tanto, esta casa flotante es ideal para cuatro parejas o dos parejas y cuatro niños.

El luminoso salón ofrece una vista panorámica de 360°, y la cocina cuenta con un completo equipamiento con:

Nevera grande
Placa caliente y horno
Pantalla plana + DVD
Radio, CD/MP3
Conexión de muelle 220 V
La terraza trasera a nivel del suelo ofrece muebles de patio y una vela de sombra para desayunar al aire libre; el segundo timón, la escalera de baño y la ducha al aire libre están disponibles al igual que los otros modelos de la serie "Estivale".

Su propulsor de proa facilita las maniobras de esta preciosa embarcación con 13 metros y 50 de eslora.

Oferta exclusiva en Michael Schmidt & Partner. ¡Agente Central! Las preguntas detalladas son bienvenidas. Hable con nosotros, hemos visitado este yate para usted.

Equipo técnico y de cubierta:
Ducha externa, Toma de 220V para el puerto, Escalera de baño.

Enseres domesticos de abodo:
Enchufes de 220v (diverse), 2 WC marino eléctrico.

Entretenimiento:
2 Altavoces, Radio AM/FM (mit CD, MP3), TV (Mobile).

Cocina y electrodomésticos:
Cocina (Doppelspüle), Fogón (4-flammig, Gas), Frigorífico (220l).


RU
Nicols Octo серии «Estivale» оснащен четырьмя кабинами, с двумя откидными кроватями. Эти кровати могут быть использованы как в качестве двуспальных кроватей, так и в качестве двух кроватей. Таким образом, этот плавучий дом идеально подходит для четырех пар или двух пар и четырех детей.

Светлый лаундж предлагает панорамный вид на 360°, а кухня оснащена полным оборудованием с:

Большой холодильник
Конфорка и духовка
Плоский экран + DVD
Радио, CD/MP3
Подключение причала 220 В
На задней террасе на уровне земли есть мебель для патио и тенистый парус, чтобы позавтракать на открытом воздухе; второй штурвал, лестница для купания и душ на открытом воздухе доступны так же, как и другие модели серии «Estivale».

Его носовое подруливающее устройство облегчает маневрирование этой красивой лодкой длиной 13 метров 50.

Эксклюзивно предлагается в Michael Schmidt & Partner. Центральный агент! Подробные вопросы приветствуются. Поговорите с нами, мы посетили эту яхту для вас.

Техническое оснащение и оснащение палубы:
внешняя душа, Прямая розетка от причала, Трап ванной.

Бытовое оснащение на борту:
Внутренние розетки 220v (diverse), 2 Электрический морской туалет.

Развлечения:
2 динамиков, Radio AM/FM (mit CD, MP3), ТВ (Mobile).

Кухня и бытовые приборы:
Кухня (Doppelspüle), плитой (4-flammig, Gas), Внутренний холодильник (220l).



Details
---
Position only approximate, not for directions
General information
Make:
Nicol's Yacht
Model:
Nicols Estivale Octo
Year:
2009
Condition:
Used
Engine
Engine:
Volvo Penta, 50 hp
Fuel type:
Diesel
Fuel tank:
270 l (71.33 gal)
Measurements
Length:
13.5 m (44.29 ft)
Beam:
3.8 m (12.47 ft)
Deep:
0.85 m (2.79 ft)
Weight:
10435 kg (23,004.85 lb)