Presented by
---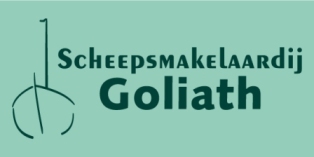 Sjoerd Kampen
Scheepsmakelaardij Goliath
Hendrik Bulthuisweg 2
8606 KB SNEEK
Netherlands
Description
---
Auto translate:
EN
a
This wooden cutter was built in Denmark in 1931 as a wooden fishing boat on the Baltic Sea and the North Sea. This unique sailing yacht was completely renovated in 2008 and is equipped with modern Reymarine electronics. After 3 years of detailed restoration in 2011 launched for the first sailing trip.
NL
a
Deze houten kotter is gebouwd in Denemarken in 1931 als een houten vissersboot op de Baltische Zee en de Noordzee. Dit unieke zeiljacht is in 2008 kompleet gerenoveerd en is uitgerust met moderne Reymarine-elektronica. Na 3 jaar van gedetailleerde restauratie in 2011 te water gelaten voor de eerste vaar- en zeiltocht. 
DE
a
Dieser Holzkutter wurde 1931 in Dänemark als hölzernes Fischerboot auf der Ost- und Nordsee gebaut. Diese einzigartige Segelyacht wurde 2008 komplett renoviert und ist mit moderner Reymarine-Elektronik ausgestattet. Nach 3 Jahren detaillierter Restaurierung im Jahr 2011 zum ersten Segeltörn gestartet.
FR
a
Ce cotre en bois a été construit au Danemark en 1931 comme bateau de pêche en bois sur la mer Baltique et la mer du Nord. Ce voilier unique a été entièrement rénové en 2008 et est équipé de l'électronique moderne Reymarine. Après 3 ans de restauration détaillée, en 2011, il a été lancé pour le premier voyage à la voile.