Presented by
---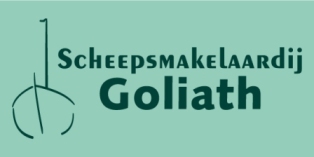 Sjoerd Kampen
Scheepsmakelaardij Goliath
Hendrik Bulthuisweg 2
8606 KB SNEEK
Netherlands
Description
---
Auto translate:
EN
Beautifully swept clipper with tilting butt
The Eendracht is a beautifully lined ship with excellent sailing properties.
LIVING AND SAILING WITH FIXED MOORING
Well maintained sailing residential clipper with CBB valid until 2025. Deck replaced in 1980. Thickness plate 6 mm. So not doubled and still good on thickness. On the bilge double layers. Entire inner side of surface put in flat grease. In 2020 for maintenance put on the side. Attractive interior with lots of living space. On deck remarkably spacious with a large front and rear deck and wide side decks. Good sailing characteristics and easy to rig. Fully documented. Owner has lived on board for more than 30 years. Being sold because of moving plans to the mainland. No holding tank.
Beginning 2021 the ship will be in the center of Leeuwarden.
Ask for more information.
General
Windows: Portholes
Accommodation
Other:
The accommodation is suitable for habitation and for long vacations.
Engine, electrics, water
Year: Approx.
Engine hours: Unknown
Fuel consumption: 6-10
Control panel: Self-assembly
Dynamo: 50 + 50 A 2 light batteries with own alternator and battery charger
Rig and sails
Flying jib: 2x
Safety
CE-standard: 003310 35507 SI 18793 EN
NL
Mooi geveegde klipper met overhellende kont
De Eendracht is een prachtig gelijnd schip met uitstekende zeileigenschappen.
WONEN EN VAREN MET VASTE LIGPLAATS
Goed onderhouden zeilende woonklipper met CBB geldig tot 2025. Vlak vervangen in 1980. Dikte plaat 6 mm. Dus niet gedubbeld en nog goed op dikte. Op de kimmen dubbelingen. Gehele binnen kant vlak in het vlak vet gezet. In 2020 nog voor onderhoud op de kant gezet. Sfeervol interieur met heel veel leefruimte. Aan dek opvallend veel ruimte door een groot voor- en achterdek en brede gangboorden. Goede zeileigenschappen en makkelijk te tuigen. Compleet gedocumenteerd. Eigenaar woont al meer dan 30 jaar aan boord. Wordt verkocht vanwege verhuisplannen naar de vaste wal. Geen vuilwatertank. 
Begin 2021 ligt het schip in het centrum van Leeuwarden. 
Vraag naar meer informatie. 
Algemeen
Ramen: Patrijspoorten
Accommodatie
Overig:
De accomodatie is geschikt voor bewoning en voor lange vakanties.
Motor, electra, water
Bouwjaar: Ca.
Draaiuren: Onbekend
Verbruik: 6-10
Bedieningspaneel: Zelfbouw
Dynamo: 50 + 50 A 2 lichtaccu's met eigen dynamo en acculader
Tuigage
Kluiver: 2x
Veiligheid
CE-normering: 003310 35507 SI 18793 NL
DE
Schön geschwungene Schermaschine mit schrägem Hinterteil
Die Eendracht ist ein schön gezeichnetes Schiff mit hervorragenden Segeleigenschaften.
WOHNEN UND SEGELN MIT FESTEM LIEGEPLATZ
Gut gepflegter Segelklipper mit CBB gültig bis 2025. Das Deck wurde 1980 ersetzt. Dicke der Platte 6 mm. Also nicht verdoppelt und immer noch gut in der Dicke. Auf der Bilge doppelte Lagen. Die gesamte Innenseite des Decks ist mit Fett bestrichen. Im Jahr 2020 noch zur Wartung auf die Seite legen. Gemütlicher Innenraum mit viel Platz zum Leben. An Deck bemerkenswert viel Platz durch ein großes Vorder- und Hinterdeck und breite Seitendecks. Gute Segeleigenschaften und einfach zu takeln. Vollständig dokumentiert. Der Eigentümer lebt seit mehr als 30 Jahren an Bord. Verkauft wegen Umzugsplänen auf das Festland. Kein Fäkalientank.
Ab 2021 wird das Schiff im Zentrum von Leeuwarden liegen.
Fordern Sie weitere Informationen an.
Allgemein
Fenster: Bullaugen
Innenausstattung
Sonstiges:
Die Unterkunft ist sowohl zum Wohnen als auch für einen längeren Urlaub geeignet.
Motor, Elektrik, Wasser
Baujahr: Ca.
Betriebsstunden: Unbekannt
Verbrauch: 6-10
Schalttafel: Selbstmontage
Lichtmaschine: 50 + 50 A 2 Lichtbatterien mit eigener Lichtmaschine und Batterieladegerät
Besegelung & Rigg
Klüver: 2x
Sicherheit
CE-Standard: 003310 35507 SI 18793 DE
FR
Tondeuse magnifiquement balayée avec une crosse inclinée
L'Eendracht est un navire magnifiquement doublé et doté d'excellentes propriétés de navigation.
VIVRE ET NAVIGUER AVEC UN AMARRAGE FIXE
Clipper à voile bien entretenu avec CBB valide jusqu'en 2025. Le pont a été remplacé en 1980. Plaque d'épaisseur 6 mm. Donc pas doublé et toujours bon en épaisseur. Sur la cale, deux couches. Toute la face intérieure du pont a été enduite de graisse. En 2020 toujours pour la maintenance sur le côté mis. Intérieur confortable avec beaucoup d'espace de vie. Sur le pont, remarquablement spacieux grâce à un grand pont avant et arrière et de larges ponts latéraux. Bonnes caractéristiques de navigation et facile à gréer. Entièrement documenté. Le propriétaire vit à bord depuis plus de 30 ans. Vendu en raison de plans de déménagement sur le continent. Pas de réservoir de retenue.
À partir de 2021, le navire se trouvera dans le centre de Leeuwarden.
Demandez plus d'informations.
Général
Vitres: Hublots
Aménagement
Autre:
Le logement convient pour y vivre et pour de longues vacances.
Moteur, électricité, eau
Année de construction: Environ
Heures: Inconnu
Consommation: 6-10
Panneau de commande: Auto-assemblage
Dynamo: 50 + 50 A 2 batteries légères avec leur propre alternateur et chargeur de batterie
Gréement et voiles
Artimon: 2x
Sécurité
Normalisation CE: 003310 35507 SI 18793 FR
Details
---
Position only approximate, not for directions
General information
Make:
Klipper
Model:
26.00
Year:
1903
Condition:
Used
Engine
Engine type:
Inboard engine
Measurements
Length:
26.7 m (87.60 ft)
Beam:
5 m (16.40 ft)
Deep:
0.9 m (2.95 ft)