Presented by
---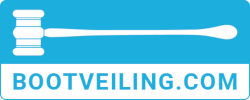 Jeroen Bolweg
BOOTVEILING.COM
Rubberstraat 9
1411 AL NAARDEN
Netherlands
Description
---
Auto translate:
EN
The asking price is the starting amount of the online auction. Bid along until November 29, 2021 at www.bootveiling.com.
This Helderse Vlet is completely and carefully restored. This type of Helderse Vlet in this size is quite unique are almost impossible to find in this condition.
Equipment
Other:
The trailer is in moderate condition. It is braked, has 2 axles and is not tiltable.
NL
De vraagprijs is het startbedrag van de online veiling. Bied mee tot 29 November 2021 op www.bootveiling.com.
Deze Helderse Vlet is volledig en zorgvuldig gerestaureerd. Dit type Helderse Vlet in deze maat is vrij uniek zijn bijna niet meer te vinden in deze staat.
Uitrusting
Overig:
De trailer is in matige staat. Hij is geremd, heeft 2 assen en is niet kantelbaar.
DE
Die Preisvorstellung ist der Startpreis der Online-Auktion. Bieten Sie bis zum 29. November 2021 unter www.bootveiling.com.
Dieses Helderse Vlet ist komplett und sorgfältig restauriert worden. Dieser Typ Helderse Vlet in dieser Größe ist ziemlich einzigartig und in diesem Zustand fast unmöglich zu finden.
Zubehören
Sonstiges:
Der Anhänger ist in einem mäßigen Zustand. Er hat Bremsen, 2 Achsen und ist nicht kippbar.
FR
Le prix demandé est le prix de départ de l'enchère en ligne. L'offre est valable jusqu'au 29 novembre 2021 à l'adresse www.bootveiling.com.
Ce Helderse Vlet a été entièrement et soigneusement restauré. Ce type de Helderse Vlet dans cette taille est assez unique et presque impossible à trouver dans cet état.
Equipement
Autre:
La remorque est dans un état moyen. Il a des freins, 2 essieux et ne peut pas être incliné.
Details
---
Position only approximate, not for directions
General information
Make:
Helderse Vlet
Model:
650
Year:
1940
Condition:
Used
Engine
Engine type:
Inboard engine
Measurements
Length:
6.5 m (21.33 ft)
Beam:
2.75 m (9.02 ft)
Deep:
0.9 m (2.95 ft)