Presented by
---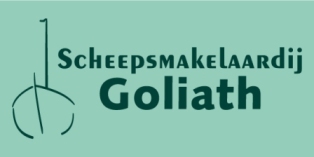 Sjoerd Kampen
Scheepsmakelaardij Goliath
Hendrik Bulthuisweg 2
8606 KB SNEEK
Netherlands
Description
---
Auto translate:
EN
Equipped with certificate of approval for charter shipping
Former charter vessel "De Vriendschap" with certificate of approval until 05-07-2023.
NL
Voorzien van certificaat goedkeuring t.b.v. chartervaart
Voormalig charterschip "De Vriendschap" met certificaat van goedkeuring tot 05-07-2023.
De lengte van 25,15 is de lengte over alles. De breedte over alles inclusief de zwaarden is ca. 4.75. 
DE
Ausgestattet mit einem Zulassungszertifikat für die Charterschifffahrt
Ehemaliges Charterschiff "De Vriendschap" mit Zulassungsbescheinigung bis 05-07-2023.
FR
Équipé d'un certificat d'approbation pour l'affrètement de navires
Ancien navire charter "De Vriendschap" avec certificat d'approbation jusqu'au 05-07-2023.
Details
---
Position only approximate, not for directions
General information
Make:
Hagenaar
Model:
Charterschip/historisch Woonschip
Year:
1898
Condition:
Used
Engine
Engine type:
Inboard engine
Measurements
Length:
25.15 m (82.51 ft)
Beam:
4.45 m (14.60 ft)
Deep:
0.9 m (2.95 ft)