Presented by
---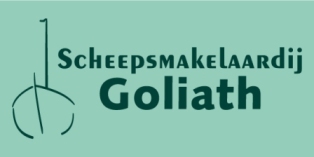 Sjoerd Kampen
Scheepsmakelaardij Goliath
Hendrik Bulthuisweg 2
8606 KB SNEEK
Netherlands
Description
---
Auto translate:
EN
The Selena is a beautifully restored Groninger Zeetjalk. Converted in 2008 into a charter ship for day trips for up to 55 people.
The "Selene" is a beautifully restored 1902 Groninger Zeetjalk that originally transported grain across the Baltic Sea to Denmark. She's an asset to the charter fleet. The ship was professionally converted in 2008 into a charter ship for day trips with up to 55 people. Stylish light interior with exceptionally large portholes. For more information about this ship, see also https://www.deselene.nl/
The Selene has all certificates and meets all requirements to sail with guests. The sailing area is the inland waters.
The interior and exterior look well maintained.
It offers many seating areas inside and outside. It is a unique ship to use for parties, workshops and meetings.
General
Steering system: Hydraulic
Other:
Europan number is 3041120.
Accommodation
Berths: 200 cm length
Cooker & fuel: Stove
Other:
Are you looking for a wetland enterprise and a houseboat? Or are you a sociable, hospitable and well-cooperating couple then this little company is a special enterprise to combine living and working on the water!


See the map with the photos.


Always



Tonnemate approx. 150 tonnes


Sound installation


Kabola


Dishwasher


Sink


Water boiler


Water pressure system


Water cold and hot


Landfasting


Pick hook


Colour structure: black, white, grey and beige
.

Jet joints: welded and riveted


Engine, electrics, water
Other:


Ca. 50 seats inside


Inner lighting


Action radius approx. 80 hours


Reserves: filters


Revision 1980


Shaftshaft



Interstay


Sailmaker: Súd West Sails Koudum


Rig and sails
Winches: Yes
Jib: 60 m2
Flying jib: 40 m2
Other:


Ballast 15000 kg concrete


Control is hydraulic


Falling dry


Navigation and electronics
Other:


Lazy jackets


Mast ironing installation


Cameras and mirrors


Computer


Card table


Deck wash pump


Equipment
Sea rails, pushpit, pullpit: 90 cm
Other:


Bugsprit: Larix


Jut-off valves North stop diesel


Anchor ball


Order lighting


Eventally, the steel dinghy of 8 x 2.4 metres with 160 hp inboard diesel is also available to take over
.

Safety
Other:


Ship's horn


Toplight


Watertight bulkheads


NL
Daf 615 Turbo, 2004, 150 PK
Wonen en werken op het water?
Wij bieden onze prachtige Zeetjalk te koop aan.

Een bijzonder dagtochtenschip voor bedrijfsuitjes, een officiele trouwlocatie voor romantische huwelijken en tevens biedt het schip de mogelijkheid om er heerlijk op te wonen!
Het schip is in 2008 geheel gerestaureerd volgens de norm van de Scheepsvaart inspectie.
Het schip is een prachtige gerestaureerde Groninger Zeetjalk uit 1902 die oorspronkelijk graan over de Oostzee naar Denemarken vervoerde. Ze is een aanwinst voor de chartervloot. Het schip is professioneel verbouwd in 2008 tot charterschip voor dagtochten met maximaal 55 personen. Stijlvol licht interieur met uitzonderlijke grote patrijspoorten.
De Tjalk heeft alle certificaten en voldoet aan alle eisen om met gasten te mogen varen. Het vaargebied zijn de binnenwateren. Het interieur en exterieur ziet er goed onderhouden uit. Het biedt vele zitgelegenheden binnen en buiten. Het is een uniek schip te gebruiken voor feesten, workshops en vergaderingen.
Algemeen
Besturing: Hydraulisch
Overig:
Het schip heeft binnen overal stahoogte en is uiterst sfeervol en praktisch en flexibel ingericht. Een ruim achteronder met slaapplek voor 2 pers. een toilet met wasbak, kast ruimte en heerlijke bank. Het schip is ingericht en gekeurd voor 55 dag gasten. Een gezellige scheepsbar met tap, koelingen en prof. muzieksysteem met microfoon. De compleet uitgeruste kombuis is voorzien van een groot kookfornuis met heteluchtoven 3 tafel model koelkasten horeca vaatwasser en grote spoelbak. Een dubbel toilet met stortdouche voor in de boeg.
Europanummer is 3041120.


Aangehangen roer: hout


Ca. 40 zitplaatsen in de kuip


Ballast: 15000 kg beton


Doorvaarthoogte met mast: 23.00


CE certificaat aanwezig en geldig tot 2024


BTW aantoonbaar betaald


Originele aankoopfactuur aanwezig


Douaneverklaring aanwezig


Expertiserapport aanwezig


Facturen onderhoud


Ligplaats is overdraagbaar in overleg


Meetbrief


Oorspronkelijk gebruik voor de charter/vracht


Schip is in verhuur geweest


Accommodatie
Slaapplaatsen: 200 cm lengte
Kooktoestel & brandstof: Fornuis
Overig:
Ben je op zoek naar een waterrijke onderneming en woonschip? Of zijn jullie een gezellig, gastvrij en goed samenwerkend koppel dan is dit bedrijfje een bijzondere onderneming om wonen en werken op het water te combineren!
Zie de plattegrond bij de foto's.


Gangboorden


Houten vloer


Tonnemaat ca. 150 ton


Geluidsinstallatie


Kabola


Vaatwasser


Wasbak


Waterboiler


Waterdruksysteem


Water koud en warm


Landvasten


Pikhaak


Kleur opbouw: zwart, wit, grijs en beige.


Straalverbindingen: las en geklonken


Motor, electra, water
Overig:
Ca. 50 zitplaatsen binnen


Binnenverlichting


Actieradius ca. 80 uur


Reserveonderdelen: filters


Revisie 1980


Schroefas


Soort schroef: 3-blads brons nikkel


Verstaging


Zeilmaker: Súd West Sails Koudum


Tuigage
Lieren: Ja
Fok: 60 m2
Kluiver: 40 m2
Overig:
Ballast 15000 kg beton


Besturing is hydraulisch


Droogvallen


Navigatie en electronica
Overig:
Lazy jacks


Maststrijkinstallatie


Camera's en spiegels


Computer


Kaarttafel


Dekwaspomp


Uitrusting
Zeerailing: 90 cm
Overig:
Boegspriet: Larix


Afsluiters Noord stop diesel


Ankerbol


Boordverlichting


Eventueel is de stalen bijboot van 8 x 2,4 meter met 160 pk inboard diesel ook ter overname


Veiligheid
Overig:
Scheepshoorn


Toplicht


Waterdichte schotten


DE
Die Selena ist ein wunderschön restaurierter Groninger Zeetjalk. Im Jahr 2008 in ein Charterschiff für Tagesausflüge für bis zu 55 Personen umgeba
Die "Selene" ist ein wunderschön restaurierter 1902er Groninger Zeetjalk, der ursprünglich Getreide über die Ostsee nach Dänemark transportierte. Sie ist ein Gewinn für die Charterflotte. Das Schiff wurde 2008 professionell zu einem Charterschiff für Tagesausflüge mit bis zu 55 Personen umgebaut. Stilvolles, helles Interieur mit außergewöhnlich großen Bullaugen. Weitere Informationen zu diesem Schiff finden Sie unter https://www.deselene.nl/
Die Selene hat alle Zertifikate und erfüllt alle Anforderungen, um mit Gästen zu segeln. Das Segelrevier sind die Binnengewässer.
Das Innere und Äußere sieht gut gepflegt aus.
Es bietet viele Sitzbereiche innen und außen. Es ist ein einzigartiges Schiff, das für Partys, Workshops und Meetings genutzt werden kann.
Allgemein
Steueranlage: Hydraulisch
Sonstiges:
Die europäische Nummer lautet 3041120.
Innenausstattung
Anzahl Kojen: 200 cm Länge
Kocher: Herd
Sonstiges:
Suchen Sie ein Feuchtgebietsunternehmen und ein Hausboot? Oder sind Sie ein geselliges, gastfreundliches und gut zusammenarbeitendes Paar, dann ist dieses kleine Unternehmen ein besonderes Unternehmen, um Leben und Arbeiten auf dem Wasser zu verbinden!


Sehen Sie die Karte mit den Fotos.


Alles



Tonnemenge ca. 150 Tonnen


Soundinstallation


Kabola


Geschirrspüler


Senken


Wasserkessel


Wasserdrucksystem


Wasser kalt und warm


Landfasten


Pick-Haken


Farbstruktur: schwarz, weiß, grau und beige
.

Strahlverbindungen: geschweißt und genietet


Motor, Elektrik, Wasser
Sonstiges:


Ca. 50 Sitzplätze innen


Innere Beleuchtung


Aktionsradius ca. 80 Stunden


Reserven: Filter


Revision 1980


Wechselwelle



Aufenthalt


Segelmacher: Súd West segelt Koudum


Besegelung & Rigg
Winden: Ja
Fock: 60 m2
Klüver: 40 m2
Sonstiges:


Ballast 15000 kg Beton


Steuerung ist hydraulisch


Trockenfallen


Nautische Instrumente
Sonstiges:


Faule Jacken


Mastbügelanlage


Kameras und Spiegel


Computer


Kartentisch


Deck-Waschpumpe


Zubehören
Seereling: 90 cm
Sonstiges:


Käfergeist: Larix


Absperrventile Nordstopp Diesel


Ankerball


Beleuchtung auf Bestellung


Eventual steht auch das Stahlschlauchboot von 8 x 2,4 Metern mit 160 PS Innenbord-Diesel zur Übernahme zur Verfügung
.

Sicherheit
Sonstiges:


Schiffshorn


Toplight


Wasserdichte Schotte


FR
Le Selena est un Zeetjalk de Groninger magnifiquement restauré. Transformé en 2008 en navire affrété pour des excursions d'une journée pouvant ac
Le "Selene" est un Zeetjalk Groninger de 1902 magnifiquement restauré qui transportait à l'origine des céréales de l'autre côté de la mer Baltique au Danemark. C'est un atout pour la flotte charter. En 2008, le navire a été transformé professionnellement en navire affrété pour des excursions d'une journée pouvant accueillir jusqu'à 55 personnes. Intérieur élégant et lumineux avec des hublots exceptionnellement grands. Pour plus d'informations sur ce navire, voir aussi https://www.deselene.nl/
Le Selene possède tous les certificats et répond à toutes les exigences pour naviguer avec des invités. La zone de navigation, ce sont les eaux intérieures.
L'aspect intérieur et extérieur est bien entretenu.
Il offre de nombreuses places assises à l'intérieur et à l'extérieur. C'est un bateau unique pour les fêtes, les ateliers et les réunions.
Général
Système de barre: Hydraulique
Autre:
Le numéro Europan est 304111120.
Aménagement
Couchette: 200 cm de longueur
Cuisinière: Fourneau
Autre:
Vous cherchez une entreprise de zone humide et une péniche ? Si vous êtes un couple sociable, hospitalier et coopératif, alors cette petite entreprise est une entreprise spéciale pour combiner vie et travail sur l'eau !


Voir la carte avec les photos.


Toujours



Tonnemate environ 150 tonnes


Installation sonore


Kabola


Lave-vaisselle


Sink


Bouilleur d'eau


Système de pression de l'eau


Eau froide et chaude


Landfasting


Crochet à la cueillette


Structure des couleurs : noir, blanc, gris et beige
.

Jet joints : soudés et rivetés


Moteur, électricité, eau
Autre:


Ca. 50 sièges à l'intérieur


Eclairage intérieur


Rayon d'action environ 80 heures


Réserves : filtres


Révision 1980


Arbre de transmission



Interstay


Sailmaker : Súd West Sails Koudum


Gréement et voiles
Winches: Oui
Foc: 60 m2
Artimon: 40 m2
Autre:


Ballast 15000 kg de béton


Le contrôle est hydraulique


Tombée à sec


Navigation et électronique
Autre:


Vestes paresseuses


Installation de repassage de mâts


Caméras et miroirs


Ordinateur


Tableau des cartes


Pompe de lavage de pont


Equipement
Garde-corps, siège de proue: 90 cm
Autre:


Bugsprit : Larix


Vannes d'arrêt Arrêt du diesel au nord


Balle d'ancrage


Commander l'éclairage


Eventuellement, le canot pneumatique en acier de 8 x 2,4 mètres avec un moteur diesel inboard de 160 ch est également disponible pour prendre le relais
.

Sécurité
Autre:


Corne de navire


Toplight


Cloisons étanches