Presented by
---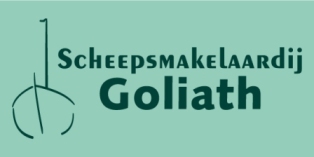 Sjoerd Kampen
Scheepsmakelaardij Goliath
Hendrik Bulthuisweg 2
8606 KB SNEEK
Netherlands
Description
---
Auto translate:
EN
Owners have been sailing around with this Groninger Boltjalk for almost 25 years. Due to its age, the ship is for sale. Bought as a hull and rebuilt in-house. The ship has been extended by 3 meters. All certificates are on the ship. Certified until 2026. Last ramp in July 2021. The ship was professionally painted in July/August 2021.
For more information, please contact our yacht broker Sjoerd Kampen, 06 54 72 39 43.
General
Windows: Double glazed, lightly tinted windows
Other:
Flag certificate and EU customs papers are present.


Register of Holland Certification June 2014, next Certification July 18, 2026.


Engine DAF 615 total overhaul in 2012 at Mattmüller Weil am Rhein/Germany.


Steel construction, riveted.


The entire boat is insulated and winterproof.


All common tools, equipment and machines on board.


All lamps are equipped with LED


Built-in wardrobes and carousel cupboard.


Hydraulic steering (professional ship system) with two hydraulic tappets/cylinders.


No Rhine certificate


every 3 years out of the water for maintenance.


Accommodation
Cabins: Two cabins with double beds
Other:
Steam outlet: 12V


Washing machine: 220V


Heating professionally serviced every year.


Engine, electrics, water
Power: 120 - 135 hp
Fuel tanks: 1000 ltr for engine + 1000 ltr for heater.
Cooling system: Keel cooling
Voltage: (2019) 12 volts for domestic (4x12 volts a 200 amp AVA)= 800amp 24 volts for starter (2x12 volts a 200 amp, AVA) 24 volts for Bow Prop: 9.8 HP (2x12 volts a 220 amp, GEL)
Solar panel: 4 (SOLAR system and electric was professionally optimized in 2015)
Water system: Hydrophore 12V
Waste water tank: approx. 300 litres
Shorepower: Victron 230V
Other:
The electricity was rewired in 2008.


Keel cooling


1x spare propeller


Batteries: (2019)
4 x service battery 12 Volt 200 Ah AGM, 2 x starter battery 12 Volt 200 Ah AGm, 2 x battery bow thruster 12 volt 220 Ah (gel)
Navigation and electronics
Other:
Satellite color TV
Atis Funk: NAVMAN 7100
Equipment
Other:
Anchor and side sword winches are original.
NL
Eigenaren varen al bijna 25 jaar rond met deze Groninger Boltjalk. Vanwege hoge leeftijd komt het schip te koop. Als casco gekocht en in eigen beheer verbouwd. Het schip is met 3 meter verlengd. Alle certificaten zitten op het schip.  Gecertifeerd t/m 2026. Laatste hellingbeurt juli 2021. Het schip is professioneel geschilderd in juli/augustus 2021. 
Voor meer informatie kunt u contact opnemen met onze jachtmakelaar Sjoerd Kampen, 06 54 72 39 43.
Algemeen
Ramen: Dubbele beglazing, licht getinte ramen
Overig:
Vlagcertificaat en EU-douanepapieren zijn aanwezig.


Register of Holland Certification juni 2014, volgende Certificering 18 juli 2026.


Motor DAF 615 totale revisie in 2012 bij Mattmüller Weil am Rhein/Germany.


Staalconstructie, geklonken.


De hele boot is geïsoleerd en winterbestendig.


Alle gangbare gereedschappen, apparatuur en machines aan boord.


Alle lampen zijn voorzien van LED


Inbouwkasten en carrouselkast.


Hydraulische stuurinrichting (professioneel scheepssysteem) met twee hydraulische tappets/cilinders.


Geen Rijncertificaat


elke 3 jaar uit het water voor onderhoud.


Accommodatie
Hutten: Twee hutten met tweepersoonsbedden
Overig:
Stoomuitlaat: 12V


Wasmachine: 220V


Verwarming ieder jaar professioneel onderhouden.


Motor, electra, water
Vermogen: 120 - 135 pk
Brandstoftank aantal: 1000 ltr voor motor + 1000 ltr voor kachel.
Koeling: Kielkoeling
Voltage: (2019) 12 volt voor huishoudelijk (4x12 volt a 200 amp AVA)= 800amp 24 Volt voor starter (2x12 Volt a 200 Amp, AVA) 24 Volt voor Bow Prop: 9,8 PK (2x12 Volt a 220 Amp, GEL)
Zonnepaneel: 4 (SOLAR-systeem en elektrisch is professioneel geoptimaliseerd in 2015)
Watersysteem: Hydrofoor 12V
Vuilwatertank & materiaal: ca. 300 liter
Walstroom: Victron 230V
Overig:
De elektriciteit werd opnieuw bedraad in 2008.


Kielkoeling


1x reserve propeller


Accu's: (2019)
4 x  service accu 12 Volt 200 Ah AGM,, 2 x startaccu 12 Volt 200 Ah AGm, 2 x accu boegschroef 12 volt 220 Ah ( gel)
Navigatie en electronica
Overig:
Satelliet kleuren-tv


Atis Funk: NAVMAN 7100


Uitrusting
Overig:
Anker en zijzwaardlieren zijn origineel.


DE
Eigner segeln seit fast 25 Jahren mit diesem Groninger Boltjalk herum. Aufgrund seines Alters steht das Schiff zum Verkauf. Als Rohbau gekauft und im eigenen Haus umgebaut. Das Schiff wurde um 3 Meter verlängert. Alle Zertifikate sind auf dem Schiff. Zertifiziert bis 2026. Letzte Rampe im Juli 2021. Das Schiff wurde im Juli/August 2021 professionell lackiert.
Für weitere Informationen kontaktieren Sie bitte unseren Yachtmakler Sjoerd Kampen, 06 54 72 39 43.
Allgemein
Fenster: Doppelt verglaste, leicht getönte Fenster
Sonstiges:
Flaggenzertifikat und EU-Zollpapiere sind vorhanden.


Register of Holland Certification Juni 2014, nächste Zertifizierung 18. Juli 2026.


Generalüberholung des Motors DAF 615 im Jahr 2012 bei Mattmüller Weil am Rhein/Deutschland.


Stahlkonstruktion, genietet.


Das gesamte Boot ist isoliert und winterfest.


Alle gängigen Werkzeuge, Geräte und Maschinen an Bord.


Alle Lampen sind mit LED ausgestattet


Einbauschränke und Karussellschrank.


Hydraulische Lenkung (Profi-Schiffssystem) mit zwei Hydrostößeln/Zylindern.


Kein Rheinzertifikat


alle 3 Jahre zur Wartung aus dem Wasser.


Innenausstattung
Kabinen: Zwei Kabinen mit Doppelbetten
Sonstiges:
Dampfauslass: 12V


Waschmaschine: 220V


Heizung professionell jedes Jahr gewartet.


Motor, Elektrik, Wasser
Leistung: 120 - 135 PS
Kraftstofftank: 1000 Liter für den Motor + 1000 Liter für die Heizung.
Kühlung: Kielkühlung
Spannung: (2019) 12 Volt für Haushalt (4x12 Volt a 200 Ampere AVA)= 800amp 24 Volt für Anlasser (2x12 Volt a 200 Ampere, AVA) 24 Volt für Bugpropeller: 9,8 HP (2x12 Volt a 220 Ampere, GEL)
Solarzellenpanel: 4 (SOLAR-Anlage und Elektrik wurde 2015 professionell optimiert)
Wasserdruckanlage: 12V Hydrophor
Abwassertank: ca. 300 Liter
Landstrom: Victron 230V
Sonstiges:
Der Strom wurde 2008 neu verkabelt.


Kielkühlung


1x Ersatzpropeller


Batterien: (2019)
4 x Servicebatterie 12 Volt 200 Ah AGM, 2 x Starterbatterie 12 Volt 200 Ah AGm, 2 x Batterie Bugstrahlruder 12 Volt 220 Ah (Gel)
Nautische Instrumente
Sonstiges:
Satelliten-Farbfernseher


Atis Funk: NAVMAN 7100


Zubehören
Sonstiges:
Anker- und Seitenschwertwinden sind original.


FR
Les propriétaires naviguent avec ce Groninger Boltjalk depuis près de 25 ans. En raison de son âge, le navire est à vendre. Acheté comme une coquille et reconstruit en interne. Le navire a été allongé de 3 mètres. Tous les certificats sont sur le navire. Certifié jusqu'en 2026. Dernière rampe en juillet 2021. Le navire a été peint professionnellement en juillet/août 2021.
Pour plus d'informations, veuillez contacter notre courtier en yachts Sjoerd Kampen, 06 54 72 39 43.
Général
Vitres: Double vitrage, fenêtres légèrement teintées
Autre:
Le certificat du pavillon et les papiers douaniers de l'UE sont présents.


Register of Holland Certification Juin 2014, prochaine Certification le 18 juillet 2026.


Révision totale du moteur DAF 615 en 2012 à Mattmüller Weil am Rhein/Allemagne.


Construction en acier, riveté.


L'ensemble du bateau est isolé et résistant à l'hiver.


Tous les outils, équipements et machines courants à bord.


Toutes les lampes sont équipées de LED


Armoires encastrées et armoire carrousel.


Direction hydraulique (système de navire professionnel) avec deux poussoirs/vérins hydrauliques.


Pas de certificat du Rhin


tous les 3 ans hors de l'eau pour entretien.


Aménagement
Cabines: Deux cabines avec des lits doubles
Autre:
Sortie vapeur : 12V


Machine à laver : 220V


Chauffage professionnellement entretenu chaque année.


Moteur, électricité, eau
Puissance: 120 - 135 ch
Réservoir de carburant: 1000 ltr pour le moteur + 1000 ltr pour le chauffage.
Refroidissement: Le refroidissement de Kiel
Tension: (2019) 12 volts pour le domestique (4x12 volts a 200 amp AVA)= 800amp 24 volts pour le démarreur (2x12 volts a 200 amp, AVA) 24 volts pour l'étrave Prop : 9,8 HP (2x12 volts a 220 amp, GEL)
Panneau solaire: 4 (Le système SOLAR et l'électricité ont été optimisés par des professionnels en 2015).
Système de pression d'eau: Hydrophore 12V
Réservoir d'eaux usées: environ 300 litres
: Victron 230V
Autre:
L'électricité a été refaite en 2008.


Refroidissement de la quille


1x hélice de rechange


Piles : (2019)
4 x batterie de service 12 Volt 200 Ah AGM, 2 x batterie de démarrage 12 Volt 200 Ah AGm, 2 x batterie propulseur d'étrave 12 volt 220 Ah (gel)
Navigation et électronique
Autre:
Télévision couleur satellite


Atis Funk : NAVMAN 7100


Equipement
Autre:
Les treuils d'ancre et d'épée latérale sont d'origine.


Details
---
Position only approximate, not for directions
General information
Make:
Groninger Boltjalk
Model:
21.61
Year:
1920
Condition:
Used
Engine
Engine type:
Inboard engine
Measurements
Length:
21.61 m (70.90 ft)
Beam:
3.9 m (12.80 ft)
Deep:
0.7 m (2.30 ft)