Presented by
---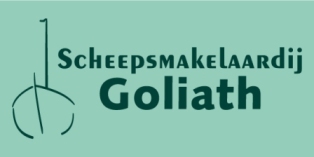 Sjoerd Kampen
Scheepsmakelaardij Goliath
Hendrik Bulthuisweg 2
8606 KB SNEEK
Netherlands
Description
---
Auto translate:
EN
For more information please contact our yacht broker Hans van Zijtveld, +31 6 44762098.
General
Other:


- The galvanized steel grating, which is attached to the hull with a metal/acrylic chemical bond and further reinforced with a multi-axial cloth, offers unprecedented stiffness and strength in laminated hull structures.
- The one-piece grating construction is designed to distribute keel, mast and chain plate loads uniformly.

- This has the added advantage that it lowers the C or G of the boat and also improves the stiffness of the hull, giving the owner superior sailing characteristics.

Design
- The new Grand Soleil 37' design has achieved a rare goal, namely to create a light and spacious interior in a sleek and fast hull shape.

- The internal joinery is of light cherry coloured mahogany.

- The deck plan is exceptionally ergonomic

- All control lines and traps are routed to the cooling winches and are hidden below deck level.
Engine, electrics, water
Other:
Deep freezer
Rig and sails
Winches: Electric
Navigation and electronics
Other:
Cockpit speakers
NL
Voor meer informatie kunt u contact opnemen met onze jachtmakelaar Hans van Zijtveld, +31 6 44762098.
Algemeen
Overig:


• Het gegalvaniseerde stalen rooster, dat aan de romp is bevestigd met een metaal / acryl chemische binding en verder is versterkt met een multiaxiale doek, biedt ongekende stijfheid en sterkte in gelamineerde rompstructuren.

• De roosterconstructie uit één stuk is ontworpen om kiel-, mast- en kettingplaatbelastingen uniform te verdelen.

• Dit heeft als bijkomend voordeel dat het de C of G van de boot verlaagt en ook de stijfheid van de romp verbetert, waardoor de eigenaar superieure vaareigenschappen heeft.

Ontwerp
• Het nieuwe ontwerp Grand Soleil 37 'heeft een zeldzaam doel bereikt, namelijk het creëren van een licht en ruim interieur in een slanke en snelle rompvorm.

• Het interne schrijnwerk is van licht kersen gekleurd mahonie.

• Het dekplan is uitzonderlijk ergonomisch

• Alle bedieningslijnen en vallen worden naar de koellieren geleid en zijn verborgen onder het dekniveau.
Motor, electra, water
Overig:
Diep vriezer
Tuigage
Lieren: Elektrisch
Navigatie en electronica
Overig:
Cockpit speakers
DE
Für weitere Informationen wenden Sie sich bitte an unseren Yachtmakler Hans van Zijtveld, +31 6 44762098.
Allgemein
Sonstiges:


- Das verzinkte Stahlgitter, das mit einer chemischen Metall/Acryl-Bindung am Rumpf befestigt und mit einem mehrachsigen Gewebe weiter verstärkt ist, bietet eine beispiellose Steifigkeit und Festigkeit in laminierten Rumpfstrukturen.
- Die einteilige Gitterkonstruktion ist so ausgelegt, dass sie die Kiel-, Mast- und Kettenplattenlasten gleichmäßig verteilt.

- Dies hat den zusätzlichen Vorteil, dass es das C oder G des Bootes senkt und auch die Steifigkeit des Rumpfes verbessert, was dem Eigner überlegene Segeleigenschaften verleiht.

Design
- Das neue Design der Grand Soleil 37' hat ein seltenes Ziel erreicht, nämlich einen hellen und geräumigen Innenraum in einer schlanken und schnellen Rumpfform zu schaffen.

- Die innere Tischlerei ist aus hellem kirschfarbenen Mahagoni.

- Der Deckplan ist außergewöhnlich ergonomisch

- Alle Steuerleitungen und Fallen werden zu den Kühlwinden geführt und sind unter Deck verborgen.
Motor, Elektrik, Wasser
Sonstiges:
Tiefkühltruhe
Besegelung & Rigg
Winden: Elektrisch
Nautische Instrumente
Sonstiges:
Cockpit-Lautsprecher
FR
Pour plus d'informations, veuillez contacter notre courtier en bateaux, Hans van Zijtveld, au +31 6 44762098.
Général
Autre:


- Le caillebotis en acier galvanisé, qui est fixé à la coque par une liaison chimique métal/acrylique et renforcé par un tissu multiaxial, offre une rigidité et une résistance sans précédent dans les structures de coque stratifiées.
- La construction en caillebotis d'une seule pièce est conçue pour répartir uniformément les charges de la quille, du mât et de la cadène.

- Cela présente l'avantage supplémentaire d'abaisser le C ou le G du bateau et d'améliorer la rigidité de la coque, ce qui donne au propriétaire des caractéristiques de navigation supérieures.

Design
- Le nouveau design du Grand Soleil 37' a atteint un objectif rare, à savoir créer un intérieur lumineux et spacieux dans une forme de coque élancée et rapide.

- La menuiserie intérieure est en acajou clair couleur cerise.

- Le plan de pont est exceptionnellement ergonomique

- Toutes les lignes de contrôle et les pièges sont acheminés vers les treuils de refroidissement et sont dissimulés sous le niveau du pont.
Moteur, électricité, eau
Autre:
Congélateur profond
Gréement et voiles
Winches: Électrique
Navigation et électronique
Autre:
Haut-parleurs de cockpit