Presented by
---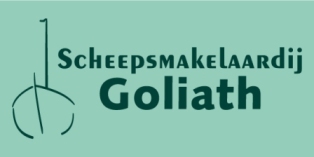 Sjoerd Kampen
Scheepsmakelaardij Goliath
Hendrik Bulthuisweg 2
8606 KB SNEEK
Netherlands
Description
---
Auto translate:
EN
Beautiful well maintained Tjalk. For a nice price a picture of a ship. info:Shipbroker Thea van Twillert 0616484990
Beautiful tjalk, well maintained and a cozy interior where you can stay with many people. Mooring on an idyllic spot possibly to take over.
Rig and sails
Jib: dacron
Other:
New boom.
NL
Prachtig goed onderhouden Tjalk. Voor een mooie prijs een plaatje van een schip. info:Scheepsmakelaar Thea van Twillert 0616484990
Prachtige tjalk, zeer goed onderhouden en een gezellige inrichtig waar je met veel mensen in kunt vertoeven. Ligplaats op een idylische plek eventueel over te nemen.
Het schip is om de 3 jaar voor onderhoud en inspectie uit het water geweest en zonodig verdubbelingen aangebracht. In 2014 is er nog gedubbeld onder de mast. Het onderwaterschip geborsteld en 2x primer en 2 x Tenco onderwater teervervanger. Bovenwater is alles geschilderd.
In 1998 keerkoppeling vervangen en de motor is van 2000. .
Accommodatie
Stahoogte: 170
Tuigage
Fok: dacron
Overig:
Nieuwe giek.
DE
Schöner, gepflegter Tjalk. Für einen guten Preis ein Bild von einem Schiff. info:Schiffsmakler Thea van Twillert 0616484990
Schöner Tjalk, gut gepflegt und ein gemütlicher Innenraum, in dem man mit vielen Leuten übernachten kann. Liegeplatz an einer idyllischen Stelle eventuell zu übernehmen.
Besegelung & Rigg
Fock: Dacron
Sonstiges:
Neuer Aufschwung.
FR
Magnifique Tjalk bien entretenu. Pour un bon prix, une photo de bateau. info:Shipbroker Thea van Twillert 0616484990
Belle tjalk, bien entretenue et un intérieur confortable où vous pouvez rester avec beaucoup de personnes. Place d'amarrage sur un site idyllique à reprendre éventuellement.
Gréement et voiles
Foc: dacron
Autre:
Nouveau boom.
Details
---
Position only approximate, not for directions
General information
Make:
Friese Tjalk
Model:
Skutsje
Year:
1923
Condition:
Used
Engine
Engine type:
Inboard engine
Measurements
Length:
13 m (42.65 ft)
Beam:
3 m (9.84 ft)
Deep:
0.85 m (2.79 ft)