Presented by
---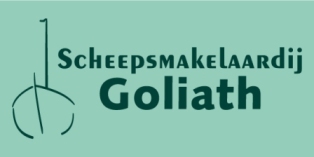 Sjoerd Kampen
Scheepsmakelaardij Goliath
Hendrik Bulthuisweg 2
8606 KB SNEEK
Netherlands
Description
---
Auto translate:
EN
Feeling 1090 with some work. Basically a good ship.
The Feeling 1090 has a deckhouse with panoramic windows that provide plenty of natural light in the salon. A ship with excellent sailing performance and suitable for many waters by a draft of 1.45 m! The Pinto IV is a sleek ship with inside and outside a few things that need attention. The upholstery in the forecastle is hanging loose from the wall and ceiling. Under the scepter pots on the deck are hairline cracks. Possibly including berth summer and covered winter storage 2021/2022. See for the rest the photos in the external photo album. For information and viewing: 0031-6-103 59 729.
General
CE-category: Old system: 1.
Accommodation
Material, colours: Paneling of elm wood.
Saloons: Front cabin, salon, pantry, wet bar.
Cabins: Fore and aft cabin with double berth.
Berths: 4 permanent and 2 flexible in the salon.
Other:
Kitchen table is present. Must still be assembled.
Engine, electrics, water
Fuel tanks: Additional fuel shutoff valve in case of emergency.
Dynamo: 2 x 50 Ah. on engine
Hot water: Via motor and 220 V.
Oil pressure gauge: acoustic
Temperature gauge: acoustic
Equipment
Anchor windlass: Present but defective.
Swimming platform: Integrated.
Other:
Winter cover for standing mast. Block grid in cockpit. 2 cabin design gives huge spacious cockpit.
NL
Feeling 1090 met wat werk. In de basis een goed schip.
The Feeling 1090 heeft een deckhouse met panorama ramen die zorgen voor veel natuurlijk licht in de salon. Een schip met prima zeileigenschappen en geschikt voor vele wateren door een diepgang van 1.45 m.!  De Pinto IV is een strak schip met van binnen en buiten enkele zaken die aandacht behoeven. De bekleding in het vooronder hangt los van de wand en plafond. Onder de scepterpotten op het dek zitten haarscheurtjes. Eventueel inclusief ligplaats zomer en overdekte winterstalling 2021/2022. Zie voor de rest de foto's in het extern fotoalbum. Voor informatie en bezichtiging:  0031-6-103 59 729.
Algemeen
CE: Oude systeem: 1.
Accommodatie
Materiaal, kleuren: Betimmering van iepenhout.
Verblijfsruimtes: Voorkabine, salon, pantry, natte cel.
Hutten: Vooronder en achterhut met tweepersoonskooi.
Slaapplaatsen: 4 vast en 2 flexibel in de salon.
Overig:
Kuiptafel is aanwezig. Moet nog worden gemonteerd.
Motor, electra, water
Brandstoftank aantal: Extra brandstofafsluiter in geval van nood.
Dynamo: 2 x 50 Ah. op motor
Warm water: Via motor en 220 V.
Oliedrukmeter: akoestisch
Temperatuurmeter: akoestisch
Uitrusting
Ankerlier: Aanwezig maar defect.
Zwemplatform: Geïntegreerd.
Overig:
Winterkleed voor staande mast. Blokrooster in kuip. 2 cabineuitvoering geeft enorme ruime bakskist.
DE
Gefühlte 1090 mit etwas Arbeit. In der Basis ein gutes Schiff.
Die Feeling 1090 hat ein Deckshaus mit Panoramafenstern, die für viel natürliches Licht im Salon sorgen. Ein Schiff mit hervorragenden Segeleigenschaften und durch einen Tiefgang von 1,45 m für viele Gewässer geeignet! Der Pinto IV ist ein festes Schiff, bei dem innen und außen ein paar Dinge beachtet werden müssen. Die Polsterung im Vorschiff hängt lose von der Wand und der Decke. Unter den Zeptertöpfen auf dem Deck befinden sich Haarrisse. Evtl. inklusive Sommerliegeplatz und überdachtem Winterlager 2021/2022. Sehen Sie im Übrigen die Fotos im externen Fotoalbum. Für Informationen und Besichtigungen: 0031-6-103 59 729.
Allgemein
CE code: Altes System: 1.
Innenausstattung
Material, Farben: Vertäfelung aus Ulmenholz.
Aufenthaltsräume: Vordere Kabine, Salon, Pantry, Nasszelle.
Kabinen: Vor- und Achterkabine mit Doppelkoje.
Anzahl Kojen: 4 feste und 2 flexible im Salon.
Sonstiges:
Tabelle ist vorhanden. Muss noch montiert werden.
>
Motor, Elektrik, Wasser
Kraftstofftank: Zusätzliches Kraftstoff-Absperrventil für den Notfall.
Lichtmaschine: 2 x 50 Ah. am Motor
Warmwasser: Über Motor und 220 V.
Öldruckanzeige: akustisch
Thermometer: akustisch
Zubehören
Ankerwinde: Vorhanden, aber defekt.
Badeplatform: Integriert.
Sonstiges:




FR
Je me sens 1090 avec un peu de travail. Dans la base, un bon navire.



Le Feeling 1090 dispose d'un rouf avec des fenêtres panoramiques qui apportent beaucoup de lumière naturelle dans le salon. Un navire aux excellentes propriétés de navigation et adapté à de nombreuses eaux par un tirant d'eau de 1,45 m ! La Pinto IV est un navire étanche avec, à l'intérieur et à l'extérieur, quelques éléments qui nécessitent une attention particulière. La tapisserie du gaillard d'avant se détache du mur et du plafond. Il y a des fissures capillaires sous les pots de sceptre sur le pont. Incluant éventuellement un poste d'amarrage d'été et un stockage d'hiver couvert 2021/2022. Voir pour le reste les photos dans l'album photo externe. Pour toute information et visite : 0031-6-103 59 729.



Général
CE code: Ancien système : 1.
Aménagement
Matériau, couleurs: Boiseries en orme.
Séjour: Cabine avant, salon, garde-manger, cellule humide.
Cabines: Cabine avant et arrière avec couchette double.
Couchette: 4 fixes et 2 flexibles dans le salon.
Autre:

La table est présente. Il doit encore être assemblé.



Moteur, électricité, eau
Réservoir de carburant: Vanne d'arrêt de carburant supplémentaire en cas d'urgence.
Dynamo: 2 x 50 Ah. sur le moteur
Eau chaude: Via moteur et 220 V.
Jauge de pression d'huile: acoustique
: acoustique
Equipement
Guindeau: Présent mais défectueux.
Plate-forme de bain: Intégré.
Autre:
Couverture hivernale pour le mât debout. Grille de blocage dans le cockpit. La version à 2 cabines donne un énorme cockpit spacieux.





Details
---
Position only approximate, not for directions
General information
Make:
Feeling
Model:
1090
Year:
1987
Condition:
Used
Engine
Engine type:
Inboard engine
Measurements
Length:
11.1 m (36.42 ft)
Beam:
3.55 m (11.65 ft)
Deep:
1.45 m (4.76 ft)