Presented by
---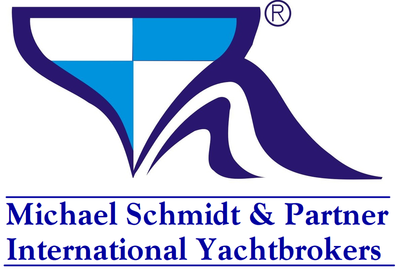 Jan Spengler
Michael Schmidt & Partner Yachthandels GmbH
Rübekamp 5
25421 Pinneberg
Germany
Description
---
Auto translate:
EN
The discovery of 57 was designed to be sailed by two persons. The generous sail plan, roll mainsail and self tacking jib and the positioning of the sheets and winches in cockpit and the sublime navigation area below allows to sail the yacht with a small crew on long trips. The high ballast ratio of 10.000 kg provides a hand-boat and the half balanced rudder also ensures that the yacht is easily mnövrieren.

Detailed specification on request!


IT
La scoperta di 57 è stata progettata per essere navigato da due persone. Il generoso piano velico, roll randa e autovirante del fiocco e il posizionamento dei fogli e Winch in pozzetto e la zona di navigazione sublime sottostante permette di navigare la barca con un equipaggio ridotto nei lunghi viaggi. L'elevato rapporto di zavorra di 10.000 kg fornisce una mano-barca e il timone metà equilibrato assicura inoltre che lo yacht è facilmente mnövrieren.

Specifica dettagliata su richiesta!


FR
La découverte de 57 a été conçue pour être navigué par deux personnes. Le plan de voilure généreux, rouleau de grand-voile et auto vireur à flèche et le positionnement des feuilles et treuils dans le cockpit et la zone de navigation sublime ci-dessous permet de naviguer le bateau avec un équipage réduit sur de longs trajets. Le ratio élevé de ballast de 10,000 kg fournit une main-bateaux et la gouverne de direction moitié équilibré s'assure également que l'yacht est facilement mnövrieren.

Spécifications détaillées sur demande !


DE
Die Discovery 57 wurde entworfen, um von zwei Personen gesegelt zu werden. Der großzügige Segelplan, das Rollgroßsegel und die Selbstwendefock sowie, die Positionierung der Schoten und Winschen innerhalb des Cockpits und der erhabene Navigationsbereich unten erlauben es, die Yacht mit kleiner Crew auch auf langen Törns zu segeln. Der hohe Ballastanteil von 10.000kg sorgt für ein händiges Boot und das halb ausgewuchtete Ruder sorgt ebenfalls dafür, dass die Yacht sich leicht mnövrieren lässt.

Ausführliche Spezifikation auf Anfrage!


ES
El descubrimiento de 57 fue diseñado para ser navegado por dos personas. El plano vélico generoso, rollo vela mayor y la clava con tachuelas de la horca y la colocación de las hojas y tornos en la cabina y el área de navegación sublime a continuación permite navegar la embarcación con un pequeño equipo en viajes largos. El gran lastre de 10,000 kg proporciona un barco de la mano y el timón medio equilibrado también asegura que el yate es fácilmente mnövrieren.

¡Especificación detallada a petición!


RU
Открытие 57 был разработан для плавал двумя лицами. Щедрые парус план, roll грот и самостоятельной лавируя стаксель и позиционирование листы и лебедки в кабине и ниже области возвышенные навигации позволяет ходить под парусом на яхте с небольшой экипаж на длинних отключениях. Высокая балласта соотношение 10.000 кг обеспечивает лодке руки и половина сбалансированных руль также гарантирует, что яхта легко mnövrieren.

Подробные спецификации по запросу!



Details
---
Position only approximate, not for directions
General information
Make:
Discovery Yachts
Model:
Discovery 57
Year:
2014
Condition:
Used
Engine
Engine:
Volvo Penta D3, 150 hp
Fuel type:
Diesel
Fuel tank:
1370 l (361.92 gal)
Measurements
Length:
17.48 m (57.35 ft)
Beam:
5.1 m (16.73 ft)
Deep:
2.35 m (7.71 ft)
Weight:
30844 kg (67,998.24 lb)