Presented by
---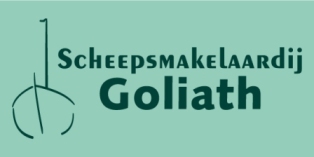 Sjoerd Kampen
Scheepsmakelaardij Goliath
Hendrik Bulthuisweg 2
8606 KB SNEEK
Netherlands
Description
---
Auto translate:
EN
d
This classic sailing clipper is a beautiful seagoing ship that is used for day trips and group outings. Sailing with the Emmalis is a trip back in time and has a lot to offer when it comes to an unforgettable experience on a charter ship. The ship has a contemporary interior, but has retained the wonderful nostalgic atmosphere of yesteryear.
Much has been invested in the ship in recent years to keep it in top condition. New engine room, new steel masts, new rigging and sails, new anchors, new floor in the hallway, new flat in the tip, etc. The Emmalis was put at risk in the spring for a new paint job, among other things.
This year about 14 m2 of bilges will be replaced. Next year another 14 m2. Click on the link for the flat report.
For more information, please contact our yacht broker Sjoerd Kampen, +31(0)6 54723943.
General
Ballast: Approx.
Other:
Furnishings: deck, deckhouse, day room, accommodation for 26 people, two quadruple cabins and nine double cabins, 2 showers and 2 toilets, galley and engine room. In a daytrip there is room for 35 persons.


Baking boxes: 5


Sitting outside / tub: 15


Construction method: steel riveted/welded


Fitted rudder


Draught height with mast: 25 m


Draught height without mast: 4 m


Falling dry


Inventory including


Isolation: partly


Self-draining cockpit


Accommodation
Cabins: The cosy sleeping cabins are equipped with a washbasin with cold running water and storage space for your personal belongings.
Berths: Fixed: 26
Cooker & fuel: + 4 seeds
Other:
The ship has a contemporary interior, but has retained the wonderful nostalgic atmosphere of yesteryear. On the upper deck there is plenty of space to sit outside. In the day room there are several large tables which are equipped with nice soft seats all around. A stereo and CD player also provide extra entertainment below deck. The luxury ship's kitchen has a professional catering 6-burner stove with oven, a refrigerator (160 litres) and a coffee maker.
Sitting inside: 26


Inner lighting


Dinette


Drier


Washer


Sound installation


Kabola (2017-11)


Upholstery


Refrigerator


Water boiler


Engine, electrics, water
Engine hours: Approx.
Voltage: 240V
Water tank & material: 5 tanks
Other:
Coupling hydraulic/mechanical


Refrigeration water system


Revision


Shaftshaft


4-blades


Screw generator


Rig and sails
Winches: attending
Furling mizzen: 2 Dacron 2015
Jib: Dacron 2017-11
Flying jib: 2017-11
Other:
Bezaan hood


Bugsprit 6 m wood


Mainsail hood


Sailing: whit


Falling


Interstay


Equipment
Anchor windlass: 2017-11
Other:
Safety
Gas bottle locker with drain: + certificate
Other:
Jut-off valves


Anchor ball


Order lighting


Gas hose 2019


Lend pump


Gangway


Foghorn


Redderline


Light


Ship's horn


Toplight


CE certificate present until 2020-04 (CVO)


Purchase invoices available


Customs declaration present


Invoices maintenance


User manual


Letter of measurement


Motor manual


Taxation report


Paint/flat
Underwater ship: 2019-04


Painting system underwater: Olympic black


Color underwater: black


When applied: 2019-04


Thickness steel underwater: see surface report 2019-04


Hull: steel


Hull paint system: 2 components


Painting system inside hull: 2 components


Hull colour: red/black/cream


NL
d
Deze klassieke zeilklipper is een prachtig zeegaand schip die wordt gebruikt voor dagtochten en groepsuitjes. Zeilen met de Emmalis is een tocht terug in de tijd en heeft veel te bieden als het om een onvergetelijke ervaring gaat op een charterschip. Het schip heeft een eigentijds interieur, maar heeft de heerlijke nostalgische sfeer van vroeger behouden. 
Er is in de afgelopen jaren veel in het schip geinvesteerd om haar in topconditie te houden. Nieuwe motorruimte, nieuwe stalen masten, nieuw tuigage en zeilen, nieuwe ankers, nieuwe vloer in de gang, nieuw vlak voor in de punt, etc. De Emmalis is in het voorjaar op de helling gezet voor o.a. een nieuwe verfbeurt. 
Dit jaar gaat ongeveer 14 m2 aan kimmen vervangen worden. Volgend jaar nog eens 14 m2. Klik op de link voor het vlakrapport. 
Voor meer informatie kunt u contact opnemen met onze jachtmakelaar Sjoerd Kampen, +31(0)6 54723943.
Algemeen
Ballast: Ca.
Overig:
Inrichting: dek, roef, dagverblijf, accomodatie voor 26 personen, twee vierpersoonshutten en negen tweepersoonshutten, 2 douches en 2 toiletten, kombuis en machinekamer. Bij een dagtocht is er ruimte voor 35 personen.


Bakskisten: 5


Zitplaatsen buiten/kuip: 15


Bouwwijze: staal geklonken/gelast


Doorgestoken roer


Doorvaarthoogte met mast: 25 m


Doorvaarthoogte zonder mast: 4 m


Droogvallen


Inventaris inclusief


Isolatie: deels


Zelflozende kuip


Accommodatie
Hutten: De knusse slaaphutten zijn voorzien van een wastafel met koud stromend water en bergruimte voor uw persoonlijke spullen.
Slaapplaatsen: Vast: 26
Kooktoestel & brandstof: + 4 pitten
Overig:
Het schip heeft een eigentijds interieur, maar heeft de heerlijke nostalgische sfeer van vroeger behouden. Op het bovendek is volop ruimte om gezellig buiten te zitten. In het dagverblijf staan meerdere grote tafels welke rondom zijn voorzien van lekkere zachte zitplaatsen. Een stereo en cd-speler zorgen daarnaast voor extra vermaak benedendeks. De luxe scheepskeuken beschikt over een professioneel horeca 6-pits gasfornuis met oven, een koelkast (160 liter) en een koffiezetapparaat.
Zitplaatsen binnen: 26


Binnenverlichting


Dinette


Droger


Wasmachine


Geluidsinstallatie


Kabola (2017-11)


Stoffering


Koelbox


Waterboiler


Motor, electra, water
Draaiuren: Ca.
Voltage: 240V
Watertank & materiaal: 5 tanks
Overig:
Keerkoppeling hydraulisch/ mechanisch


Koelwatersysteem


Revisie


Schroefas


4-blads


Schroefgenerator


Tuigage
Lieren: aanwezig
Bezaan: 1
Bezaan rolsysteem: 2 Dacron 2015
Fok: Dacron 2017-11
Kluiver: 2017-11
Overig:
Bezaan huik


Boegspriet 6 m hout


Grootzeil huik


Zeilen: wit


Vallen


Verstaging


Uitrusting
Ankerlier: 2017-11
Overig:
Veiligheid
Gasbun met afvoer: + certificaat
Overig:
Afsluiters


Ankerbol


Boordverlichting


Gasslang 2019


Lenspomp


Loopplank


Misthoorn


Reddingslijn


Schijnwerper


Scheepshoorn


Toplicht


CE certificaat aanwezig tot 2020-04 (CVO)


Aankoopfacturen aanwezig


Douaneverklaring aanwezig


Facturen onderhoud


Gebruikershandleiding


Meetbrief


Motorhandleiding


Taxatierapport


Verf/vlak
Onderwaterschip: 2019-04


Verfsysteem onderwaterschip: Olympic zwart


Kleur onderwaterschip: zwart


Wanneer aangebracht: 2019-04


Dikte staal onderwaterschip: zie vlakrapport 2019-04


Romp: staal


Verfstysteem romp: 2 componenten


Verfsysteem binnenkant romp: 2 componenten


Kleur romp: rood/zwart/crème


DE
d
Dieser klassische Segelklipper ist ein wunderschönes Seeschiff, das für Tagesausflüge und Gruppenreisen eingesetzt wird. Segeln mit der Emmalis ist eine Reise in die Vergangenheit und hat viel zu bieten, wenn es um ein unvergessliches Erlebnis auf einem Charterschiff geht. Das Schiff hat eine zeitgenössische Innenausstattung, hat aber die wunderbar nostalgische Atmosphäre von damals bewahrt.
In den letzten Jahren wurde viel in das Schiff investiert, um es in einem Top-Zustand zu halten. Neuer Maschinenraum, neue Stahlmasten, neue Takelage und Segel, neue Anker, neuer Boden im Flur, neue Wohnung in der Spitze usw. Der Emmalis wurde im Frühjahr unter anderem wegen eines neuen Anstrichs in Gefahr gebracht.
In diesem Jahr werden etwa 14 m2 Bilgen ersetzt. Nächstes Jahr weitere 14 m2. Klicken Sie auf den Link für den flachen Bericht.
Für weitere Informationen wenden Sie sich bitte an unseren Yachtmakler Sjoerd Kampen, +31(0)6 54723943.
Allgemein
Ballast (kg): Ca.
Sonstiges:
<
Ausstattung: Deck, Deckshaus, Aufenthaltsraum, Unterkunft für 26 Personen, zwei Vierbett- und neun Doppelkabinen, 2 Duschen und 2 Toiletten, Kombüse und Maschinenraum. Bei einem Tagesausflug gibt es Platz für 35 Personen.


Backkästen: 5


Außen sitzen / Wanne: 15


Konstruktionsmethode: Stahl genietet/geschweißt


Ruder montiert


Tiefgangshöhe mit Mast: 25 m


Tiefgangshöhe ohne Mast: 4 m


Trockenfallen


Bestand einschließlich


Isolation: teilweise


Selbstlenzendes Cockpit


Innenausstattung
Kabinen: Die gemütlichen Schlafkabinen sind mit einem Waschbecken mit fließendem Kaltwasser und Stauraum für Ihre persönlichen Gegenstände ausgestattet.
Anzahl Kojen: Festgelegt: 26
Kocher: + 4 Samen
Sonstiges:
Das Schiff hat ein zeitgenössisches Interieur, hat aber die wunderbar nostalgische Atmosphäre von damals bewahrt. Auf dem Oberdeck gibt es viel Platz zum Sitzen im Freien. Im Aufenthaltsraum stehen mehrere große Tische, die mit schönen weichen Sitzen rundum ausgestattet sind. Eine Stereoanlage und ein CD-Player sorgen auch unter Deck für zusätzliche Unterhaltung. Die luxuriöse Schiffsküche verfügt über einen professionellen Catering 6-Flammen-Herd mit Backofen, einen Kühlschrank (160 Liter) und eine Kaffeemaschine.
<
Sitzen im Inneren: 26


Innere Beleuchtung


Dinette


Trockner


Waschmaschine


Klanginstallation


Kabola (2017-11)


Polsterungen


Kühlschrank


Wasserkessel


Motor, Elektrik, Wasser
Betriebsstunden: Ca.
Spannung: 240V
Wassertank: 5 Behälter
Sonstiges:
Hydraulisch/mechanische Kopplung


Kühlwassersystem


Revision


Welle


4-Klingen


Schraubengenerator


Besegelung & Rigg
Winden: teilnehmend
Besan-Reffanlage: 2 Dacron 2015
Fock: Dacron 2017-11
Klüver: 2017-11
Sonstiges:
Bezaan-Haube


Käfergeist 6 m Holz


Haupthaube des Großsegels


Segeln: whit


Fallen


Aufenthalt


Zubehören
Ankerwinde: 2017-11
Sonstiges:
Sicherheit
Gasflaschenlager: + Bescheinigung
Sonstiges:
Absperrventile


Ankerkugel


Beleuchtung bestellen


Gasschlauch 2019


Pumpe ausleihen


Gangway


Nebelhorn


Redderline


Licht


Schiffshorn


Toplight


CE-Zertifikat vorhanden bis 2020-04 (CVO)


Einkaufsrechnungen verfügbar


Zollerklärung vorhanden


Rechnungspflege


Benutzerhandbuch


Messbrief


Motorisches Handbuch


Besteuerungsbericht


<
Farbe/flach
<
Unterwasserschiff: 2019-04


Malereisystem unter Wasser: Olympisches Schwarz


Farbe unter Wasser: schwarz


Wenn angewendet: 2019-04


Dicke Stahl unter Wasser: siehe Oberflächenbericht 2019-04


Rumpf: Stahl


Rumpflackierung: 2 Komponenten


Lackiersystem im Inneren des Schiffsrumpfes: 2 Komponenten


Hüllenfarbe: rot/schwarz/creme


FR
d
Ce clipper à voile classique est un beau navire de mer qui est utilisé pour des excursions d'une journée et des sorties de groupe. Naviguer avec l'Emmalis est un voyage dans le temps et a beaucoup à offrir lorsqu'il s'agit de vivre une expérience inoubliable sur un bateau charter. Le navire a un intérieur contemporain, mais a conservé la merveilleuse atmosphère nostalgique d'antan.
Beaucoup a été investi dans le navire ces dernières années pour le maintenir en parfait état. Nouvelle salle des machines, nouveaux mâts en acier, nouveaux gréements et voiles, nouveaux ancrages, nouveau plancher dans le couloir, nouvel appartement dans la pointe, etc. Au printemps, l'Emmalis a été mis en danger, entre autres pour un nouveau travail de peinture.
Cette année, environ 14 m2 de cales seront remplacés. L'année prochaine, 14 m2 supplémentaires. Cliquez sur le lien pour le rapport plat.
Pour plus d'informations, veuillez contacter notre courtier en bateaux Sjoerd Kampen, +31(0)6 54723943.
Général
Lest: Environ
Autre:
Ameublement : pont, rouf, salle de séjour, logement pour 26 personnes, deux cabines quadruples et neuf cabines doubles, 2 douches et 2 toilettes, cuisine et salle des machines. Dans une excursion d'une journée, il y a de la place pour 35 personnes.


Boîtes de cuisson : 5


S'asseoir dehors / baignoire : 15


Méthode de construction : acier riveté/soudé


Pilote monté


Hauteur du tirant d'eau avec le mât : 25 m


Hauteur du tirant d'eau sans mât : 4 m


Tombée à sec


Inventaire, y compris


Isolation : partiellement


Cockpit autovideur


Aménagement
Cabines: Les confortables cabines de couchage sont équipées d'un lavabo avec eau courante froide et d'un espace de rangement pour vos effets personnels.
Couchette: Fixe : 26
Cuisinière: + 4 graines
Autre:
Le navire a un intérieur contemporain, mais a conservé la merveilleuse atmosphère nostalgique d'antan. Sur le pont supérieur, il y a beaucoup de place pour s'asseoir à l'extérieur. Dans la salle de jour, il y a plusieurs grandes tables qui sont équipées de sièges moelleux tout autour. Une chaîne stéréo et un lecteur de CD offrent également un divertissement supplémentaire sous le pont. La cuisine du navire de luxe est équipée d'une cuisinière professionnelle à 6 brûleurs avec four, d'un réfrigérateur (160 litres) et d'une cafetière.


Sitting inside : 26


Eclairage intérieur


Dinette


Séchoir


Laveuse


Installation sonore


Kabola (2017-11)


Tissus d'ameublement


Réfrigérateur


Bouilleur d'eau


Moteur, électricité, eau
Heures: Environ
Tension: 240V
Réservoir d'eau: 5 réservoirs
Autre:
Couplage hydraulique/mécanique


Système de réfrigération de l'eau


Révision


Arbre de transmission


4-lames


Générateur de vis


Gréement et voiles
Winches: traitant
Système d'arisage de l'artimon: 2 Dacron 2015
Foc: Dacron 2017-11
Artimon: 2017-11
Autre:
Bezaan hood


Bugsprit 6 m de bois


Capot de grand-voile


Sailing : whit


Tombée


Interstay


Equipement
Guindeau: 2017-11
Autre:
Boegladder


Crochet à la cueillette


Sécurité
Bonbonnes de gaz: + certificat
Autre:
Vannes d'arrêt


Balle d'ancrage


Commander l'éclairage


Tuyau de gaz 2019


Prêter pompe


Passerelle


Foghorn


Redderline


Lumière


Corne de navire


Toplight


CE certificat présent jusqu'en 2020-04 (CVO)


Factures d'achat disponibles


Déclaration en douane présente


Factures d'entretien


Manuel d'utilisation


Lettre de mesure


Manuel du moteur


Rapport sur la fiscalité


>>fort>Peinture/plat
Navire sous-marin : 2019-04


Système de peinture sous l'eau : noir olympique


Couleur sous l'eau : noir


En application : 2019-04


Epaisseur de l'acier sous l'eau : voir le rapport de surface 2019-04


Coque : acier


Système de peinture de la coque : 2 composants


Système de peinture à l'intérieur de la coque : 2 composants


Couleur de la coque : rouge/noir/crème


Details
---
Position only approximate, not for directions
General information
Make:
Charter Klipper
Model:
Emmalis
Year:
1911
Condition:
Used
Engine
Engine type:
Inboard engine
Measurements
Length:
30.51 m (100.10 ft)
Beam:
5.58 m (18.31 ft)
Deep:
1.25 m (4.10 ft)