Presented by
---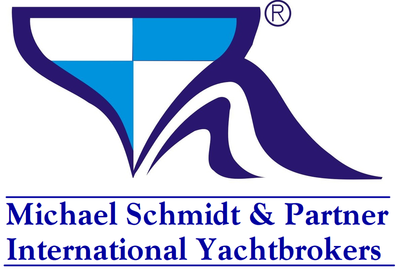 Jan Spengler
Michael Schmidt & Partner Yachthandels GmbH
Rübekamp 5
25421 Pinneberg
Germany
Description
---
Auto translate:
EN
The passenger ship with a capacity for 368 passengers has RINA. It is registered under the Spanish flag and is currently classified as a Class D passenger ship (EU Directive). The ship underwent a major overhaul in 2014, including hull thickness measurements, new generators and a complete overhaul of the main engines. The ship must install a forecourt and a sprinkler system if Class B or C is provided.
In view of the specifications and the current condition of the vessel, after documentary inspection and initial on-board inspection and after the conversion and upgrade 2014-2015 as indicated above, the classification of Class D passenger ship to Class C or B shall be changed.

Detailed specification on request!


IT
La nave passeggeri con una capacità di 368 passeggeri ha RINA. È registrato sotto la bandiera spagnola ed è attualmente classificato come nave passeggeri di classe D (direttiva UE). La nave ha subito una profonda revisione nel 2014, tra cui misurazioni dello spessore dello scafo, nuovi generatori e una revisione completa dei motori principali. La nave deve installare un piazzale e un sistema di irrigazione se è prevista la classe B o C.
Alla considerazione delle specifiche e delle condizioni attuali della nave, dopo l'ispezione documentale e l'ispezione iniziale a bordo e dopo la conversione e l'aggiornamento 2014-2015 come indicato sopra, la classificazione della nave passeggeri di classe D alla classe C o B è modificata.

Specifiche dettagliate su richiesta!


FR
Le paquebot, d'une capacité de 368 passagers, a RINA. Enregistré sous pavillon espagnol, il est actuellement classé comme paquebot de classe D (directive européenne). Le navire a fait l'objet d'une révision complète en 2014, comprenant des mesures de l'épaisseur du fuselage, de nouveaux générateurs et une révision complète des moteurs principaux. Le navire doit installer un prébacteur et un système d'arrosage lorsque la classe B ou C est prévue.
Compte tenu des spécifications et de l'état actuel du navire, après une inspection documentaire et une inspection initiale à bord, et après la mise à niveau et le réaménagement 2014-2015, comme indiqué ci-dessus, la classification des paquebots de la classe D est modifiée en classe C ou B.

Spécification détaillée sur demande !


DE
Das Passagierschiff mit einer Kapazität für 368 Passagiere hat RINA. Es ist unter spanischer Flagge registriert und derzeit als Passagierschiff der Klasse D (EU-Richtlinie) eingestuft. Das Schiff wurde 2014 einer umfassenden Überholung unterzogen, einschließlich Rumpfdickenmessungen, neuer Generatoren und vollständiger Überholung der Hauptmotoren. Das Schiff muss eine Vorburg und eine Sprinkleranlage installieren, wenn die Klasse B oder C vorgesehen ist.
In Anbetracht der Spezifikationen und des gegenwärtigen Zustands des Schiffes, nach dokumentarischer Besichtigung und anfänglicher Besichtigung an Bord sowie nach Durchführung der Umrüstung und Aufrüstung 2014-2015, wie oben angegeben, erfolgt die Änderung der Klassifizierung von Passagierschiff der Klasse D auf Klasse C oder B.

Ausführliche Spezifikation auf Anfrage!


ES
El buque de pasajeros con capacidad para 368 pasajeros tiene RINA. Está registrado bajo el pabellón español y actualmente está clasificado como buque de pasajeros de clase D (Directiva de la UE). La nave se sometió a una importante revisión en 2014, incluyendo mediciones de espesor del casco, nuevos generadores y una revisión completa de los motores principales. El buque debe instalar una cancha delantera y un sistema de aspersores si se proporciona clase B o C.
Habida cuenta de las especificaciones y del estado actual del buque, tras la inspección documental y la inspección inicial a bordo y después de la conversión y actualización 2014-2015, como se indicó anteriormente, se modificará la clasificación del buque de pasaje de clase D a las clases C o B.

Especificación detallada bajo petición!


RU
Пассажирский корабль вместимостью 368 пассажиров имеет RINA. Он зарегистрирован под испанским флагом и в настоящее время классифицируется как пассажирский корабль класса D (Директива ЕС). В 2014 году корабль подвергся капитальному ремонту, включая измерения толщины корпуса, новые генераторы и капитальный ремонт основных двигателей. Корабль должен установить forecourt и спринклерную систему, если класс B или C предоставляется.
С учетом спецификаций и текущего состояния судна после документального осмотра и первоначального осмотра на борту, а также после переоборудования и модернизации 2014-2015 годов, как указано выше, классификация пассажирского судна класса D на класс С или В должна быть изменена.

Подробная спецификация по запросу!



Details
---
Position only approximate, not for directions
General information
Make:
Cantieri Navali Vittoria
Model:
Trimaran
Year:
1992
Condition:
Used
Engine
Engine:
Deutz - M.W.M., 774 hp
Fuel type:
Diesel
Measurements
Length:
36.3 m (119.09 ft)
Beam:
10.6 m (34.78 ft)
Deep:
2.3 m (7.55 ft)
Weight:
426000 kg (939,153.44 lb)