Presented by
---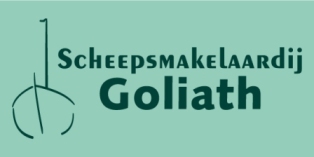 Sjoerd Kampen
Scheepsmakelaardij Goliath
Hendrik Bulthuisweg 2
8606 KB SNEEK
Netherlands
Description
---
Auto translate:
EN
Available for charter management!

Boat is in good condition and ready to sail, fully equipped
General
Other:
The Swift Trawler 47 combines confidence with affordability and is the ideal boat for family travel. Designed to get you there faster, she appeals with her distinctive character, elegant comfort and extra space on board.


Equipment
Other:
Teak cockpit


Hydraulic gangway


Cockpit table


Cockpit shower


Radar reflector








NL


Beschikbaar voor chartermanagement!

Boot is in goede staat en vaarklaar, volledig uitgerust





 



Algemeen
Overig:

De Swift Trawler 47 combineert vertrouwen met betaalbaarheid en is de ideale boot voor reizen met het gezin. Ze is ontworpen om u sneller verder te brengen en spreekt aan door haar onderscheidende karakter, elegant comfort en extra ruimte aan boord.





Haar robuuste look inspireert meteen tot veiligheid. Dit gevoel wordt aan boord bevestigd met een zeer praktisch open dekplan. Grote loopbruggen en verschillende leuningen zorgen ervoor dat passagiers zich extra veilig voelen tijdens het verplaatsen. Op de grote flybridge kunnen maximaal vier personen vooraan zitten, met uitzicht op zee. De kuip is heerlijk modulair opgebouwd zodat u optimaal kunt genieten van wat de zee te bieden heeft. De spiegel biedt toegang tot een groot zwemplatform waar u kunt genieten van vrijetijdsactiviteiten terwijl u voor anker ligt. De Swift Trawler 47 is al gemakkelijk te besturen met zijn dubbele motor en kan worden uitgerust met joysticks die manoeuvreren in de haven tot kinderspel maken.



Uitrusting
Overig:
Teak kuip


Hydraulische loopplank


Cockpit tafel


Cockpit douche


Radarreflector

 






DE


Verfügbar für Charter Management!

Das Boot ist in gutem Zustand und segelfertig, komplett ausgestattet







Allgemein
Sonstiges:

Der Swift Trawler 47 kombiniert Vertrauen mit Erschwinglichkeit und ist das ideale Boot für Familienreisen. Entwickelt, um Sie schneller ans Ziel zu bringen, besticht sie durch ihren unverwechselbaren Charakter, eleganten Komfort und extra viel Platz an Bord.

>


Ihr robuster Blick vermittelt sofort Sicherheit. Dieses Gefühl wird an Bord mit einem sehr praktischen offenen Deckplan bestätigt. Große Laufstege und verschiedene Handläufe sorgen dafür, dass sich die Fahrgäste besonders sicher bewegen können. Bis zu vier Personen können vorne auf der großen Flybridge sitzen, mit Blick auf das Meer. Das Cockpit ist wunderbar modular aufgebaut, so dass Sie voll und ganz genießen können, was das Meer zu bieten hat. Der Heckspiegel bietet Zugang zu einer großen Badeplattform, auf der Sie Ihre Freizeitaktivitäten genießen können, während Sie vor Anker liegen. Der Swift Trawler 47 ist bereits mit seinem Doppelmotor leicht zu fahren und kann mit Joysticks ausgestattet werden, die das Manövrieren im Hafen zum Kinderspiel machen.

Zubehören
Sonstiges:
Teak-Cockpit


Hydraulische Gangway


Cockpit-Tisch


Cockpit-Dusche


Radar-Reflektor








FR


Disponible pour la gestion de la charte !

Le bateau est en bon état et prêt à naviguer, entièrement équipé







Général
Autre:

Le Swift Trawler 47 allie confiance et prix abordable et est le bateau idéal pour les voyages en famille. Conçu pour vous emmener plus vite, il séduit par son caractère distinctif, son confort élégant et son espace supplémentaire à bord.



Equipement
Autre:
Cockpit en teck


Passerelle hydraulique


Table de cockpit


Douche de cockpit


Réflecteur radar