Presented by
---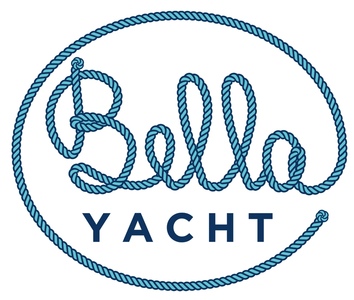 Mathieu Gueudin
Bella Yacht
22 Avenue Sainte Marguerite
06150 Cannes
France
Description
---
Auto translate:
EN
Azimut 78

New Listing // February 2021

Superb fly-bridge Azimut 78 2013 in perfect condition, powered by large Man engines of 1,550 hp each with only 762 hours. In navigation, a cruising speed of 25 knots and a maximum speed of 30 knots.
The yacht has 4 cabins that can accommodate 8 guests in sailing with a sea cabin.

Ship anchored by Zero speed fins, as efficient in navigation as it is at anchorage.
Joystick and remote control ideal for maneuvers at the port.
Submersible platform, ideal for swimming and launching the annex.
A spa is installed on the flybridge as well as a crane for jet skiing.

Very meticulous owner, arguably the most beautiful and well-maintained Azimut 78 on the market.

Contact Mathieu Gueudin: '33 (0) 6 69 46 09 45

Electronic tools for navigation:
On-Board Computer.

Staging and technical:
Teak Side Decks, Deck Shower, Teak Cockpit, Hydraulic Windlass, swimming ladder, cockpit table.

Domestic Facilities onboard:
Warm Water System, Watermaker, Electric Toilet.

Entertainment:
Radio AM/FM, Hi-Fi, VHS.

Kitchen and appliances:
Dishwasher, Washer.

Upholstery:
Cockpit Cushions.


IT
Azimut 78

Nuova inserzione // Febbraio 2021

Superbo fly-bridge Azimut 78 2013 in perfette condizioni, alimentato da grandi motori Man da 1.550 CV ciascuno con solo 762 ore. Nella navigazione, una velocità di crociera di 25 nodi e una velocità massima di 30 nodi.
Lo yacht dispone di 4 cabine che possono ospitare 8 persone in barca a vela con cabina di mare.

Nave ancorata da alette a velocità zero, efficiente nella navigazione quanto all'ancoraggio.
Joystick e telecomando ideali per le manovre al porto.
Piattaforma sommergibile, ideale per nuotare e lanciare l'annesso.
Sul flybridge è installato un centro benessere e una gru per moto d'acqua.

Proprietario molto meticoloso, probabilmente l'Azimut 78 più bello e ben tenuto sul mercato.

Contatta Mathieu Gueudin: '33 (0) 6 69 46 09 45

Strumentazione elettronica di navigazione:
Computer di bordo.

Allestimento tecnico e di coperta:
Camminamenti laterali in teak, Doccia esterna, Pozzetto Teak, Salpa Ancore Idraulico, Scaletta da bagno, Tavolo pozzetto.

Dotazioni domestiche di bordo:
Boiler, Dissalatore, WC marino elettrico.

Intrattenimento:
Radio AM/FM, Stereo, VHS.

Cucina ed elettrodomestici:
Lavastoviglie, Lavatrice.

Tappezzerie:
Cuscineria Pozzetto.


FR
Azimut 78

Nouveau Listing // Février 2021

Superbe fly-bridge Azimut 78 2013 en parfait état, propulsé par de gros moteurs Man de 1 550 cv chacun avec 762 heures seulement. En navigation, une vitesse de croisière de 25 noeuds et une vitesse maximum de 30 noeuds.
Le yacht dispose de 4 cabines pouvant acceuillir 8 invités en navigation avec une cabine marin.

Navire stablisé par des ailerons Zero speed, aussi efficace en navigation qu'au mouillage.
Joystick et télécommande idéal pour les manoeuvres au port.
Plateforme submersible, idéal pour la baignade et la mise à l'eau de l'annexe.
Un spa balnéo est installé sur le flybridge ainsi qu'une grue pour le jet ski.

Propriétaire très méticuleux, sans doute l Azimut 78 le plus beau et le mieux entretenu du marché.

Contactez Mathieu Gueudin : +33 (0) 6 69 46 09 45

Appareillage électronique de navigation:
Ordinateur fixe de bord.

Equipement technique et de pont supérieur:
Passavant en teck, Douche de cockpit, Cockpit en teck, Guindeau Hydraulique, Echelle de bain, table de cockpit.

Equipement domestique de bord:
Ballon d'eau chaude, Dessalinisateur, Toilettes électriques.

Divertissements:
Radio AM/FM, Hi-Fi, Lecteur VHS.

Cuisine et appareils électromenagers:
Lave-vaisselle, Lave-linge.

Tapisserie:
sellerie de cockpit.


DE
Azimut 78

Neue Listing // Februar 2021

Super fly-bridge Azimut 78 2013 in perfektem Zustand, angetrieben von großen Man-Motoren von jeweils 1.550 PS mit nur 762 Stunden. In der Navigation eine Reisegeschwindigkeit von 25 Knoten und eine Höchstgeschwindigkeit von 30 Knoten.
Die Yacht verfügt über 4 Kabinen, die 8 Gäste in der Navigation mit einer Seekabine begeistern können.

Schiff mit Zero-Speed-Flossen gestabtet, navigations- wie bootstechnisiert.
Joystick und Fernbedienung ideal für Manöver am Hafen.
Tauchplattform, ideal zum Baden und Aussetzen des Anhangs.
Auf der Flybridge befindet sich ein Balneo-Spa sowie ein Kran für den Jetski.

Sehr akribischer Besitzer, wahrscheinlich der Azimut 78 der schönste und am besten gepflegte Markt.

Kontaktieren Sie Mathieu Gueudin: +33 (0) 6 69 46 09 45

Navigation elektronische Instrumentation:
Yacht PC.

Deck und technische Ausrüstung:
Teak auf Laufdecks, Cockpitdusche, Teak im Cockpit, hydraulische Ankerwinde, Badeleiter, Cockpittisch.

Anlagen an Bord:
Warmwasserbereiter, Meerwasser Entsalzungsanlage, elektrische Toilette.

Unterhaltung:
Radio AM/FM, Stereoanlage, VHS.

Küchen-und Haushaltsgeräte:
Spülmaschine, Waschmaschine.

Polsterung:
Cockpitpolster.


ES
Azimut 78

Nuevo listado // Febrero 2021

Excelente puente aéreo Azimut 78 2013 en perfecto estado, propulsado por grandes motores Man de 1.550 CV cada uno con solo 762 horas. En navegación, una velocidad de crucero de 25 nudos y una velocidad máxima de 30 nudos.
El yate tiene 4 camarotes con capacidad para 8 personas en la navegación con una cabaña de mar.

Nave anclada por aletas de velocidad cero, tan eficiente en la navegación como en el anclaje.
Joystick y mando a distancia ideales para maniobras en el puerto.
Plataforma sumergible, ideal para nadar y lanzar el anexo.
En el flybridge hay un spa y una grúa para practicar esquí acuático.

Muy meticuloso propietario, sin duda el más hermoso y bien mantenido Azimut 78 en el mercado.

Contactar con Mathieu Gueudin: '33 (0) 6 69 46 09 45

Instrumentación electrónica de navegación:
Ordenador de abordo.

Equipo técnico y de cubierta:
Pasillos laterales en teca, Ducha externa, Bañera en teca, Molinete hidráulico, escalera de baño, mesa de bañera.

Enseres domesticos de abodo:
Calentador, Desalinizadora, WC marino eléctrico.

Entretenimiento:
Radio AM/FM, Stereo, VHS.

Cocina y electrodomésticos:
Lavavajillas, Lavadora.

Tapicerías:
Cojinería bañera.


RU
Азимут 78

Новый листинг // Февраль 2021

Превосходный флай-мост Azimut 78 2013 в отличном состоянии, питание от больших двигателей Man 1550 л.с. каждый только 762 часов. В навигации крейсерская скорость 25 узлов и максимальная скорость 30 узлов.
Яхта имеет 4 каюты, которые могут вместить 8 гостей в парусном спорте с морской каютой.

Корабль, закрепленный на нулевой скорости плавники, как эффективно в навигации, как это на якорной стоянке.
Джойстик и пульт дистанционного управления идеально подходят для маневров в порту.
Погладная платформа, идеально подходит для купания и запуска приложения.
На флайбридже установлен спа-салон, а также кран для катания на водных лыжах.

Очень дотошный владелец, возможно, самый красивый и вполне обслуживаемый Azimut 78 на рынке.

Контакт Матье Гудин: '33 (0) 6 69 46 09 45

Электронные навигационные приборы:
Бортовой компьютер.

Техническое оснащение и оснащение палубы:
Боковые проходы из тика, внешняя душа, Колодец из тика, Гидравлическая якорная лебедка, Трап ванной, cockpit table.

Бытовое оснащение на борту:
котлом, Опреснитель, Электрический морской туалет.

Развлечения:
Radio AM/FM, Привет-Fi, VHS.

Кухня и бытовые приборы:
Посудомоечная машина, Стиральная машина.

Обивка:
Кокпит подушки.



Details
---
Position only approximate, not for directions
General information
Make:
Azimut
Model:
Azimut 78 Flybridge
Year:
2013
Condition:
Used
Engine
Engine:
MAN common rail, 1550 hp
Fuel type:
Diesel
Fuel tank:
6000 l (1,585.04 gal)
Measurements
Length:
23.7 m (77.76 ft)
Beam:
5.6 m (18.37 ft)
Deep:
1.2 m (3.94 ft)
Weight:
55000 kg (121,252.20 lb)